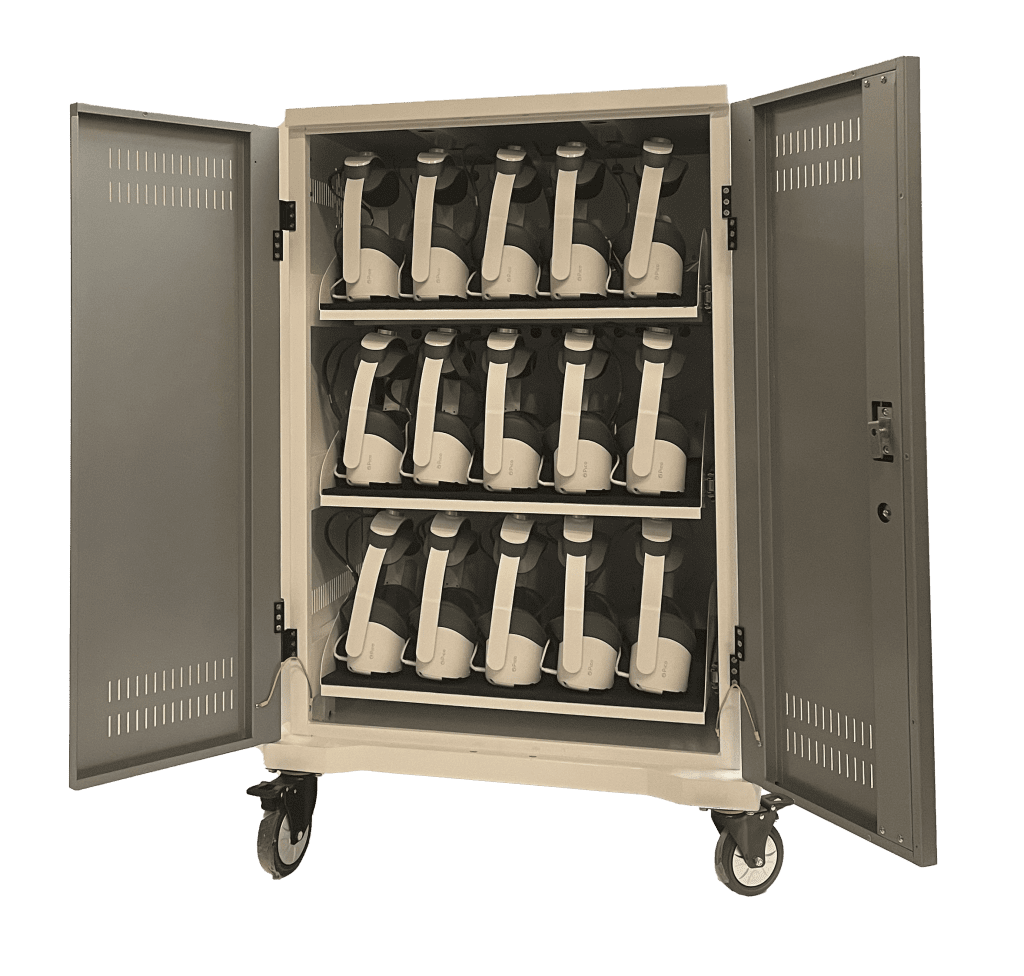 Our 15 User Pico Neo3 Cart features robust storage with intelligent charging and controller storage.
The RedboxVR 15 device cart is a safe and secure mobile cart that offers storage and charging for multiple devices and features removable storage bins for up to 15 Pico Neo3's.
What's Included?
Highly mobile cart

15 x Pico Neo3 Pro headsets

15 x Hand controllers
1 x Full HD Android Control tablet
iNsync intelligent charging
2 Year Support & Protection Plan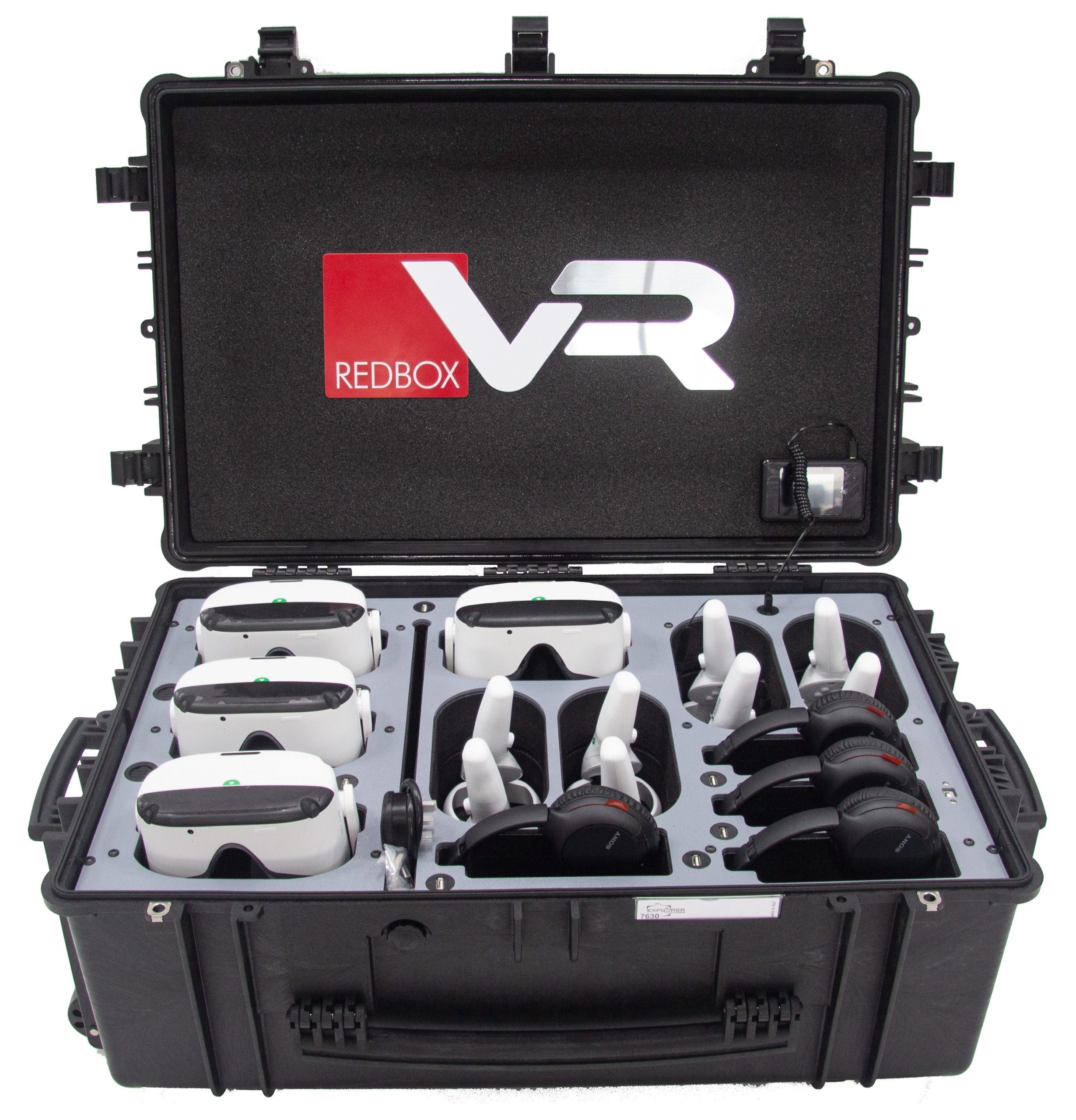 Not exactly what your looking for?
Check out our Bespoke Storage Solutions now and create your custom kit today!
Get a Quote
Enquire now for information and pricing on RedboxVR products and solutions.