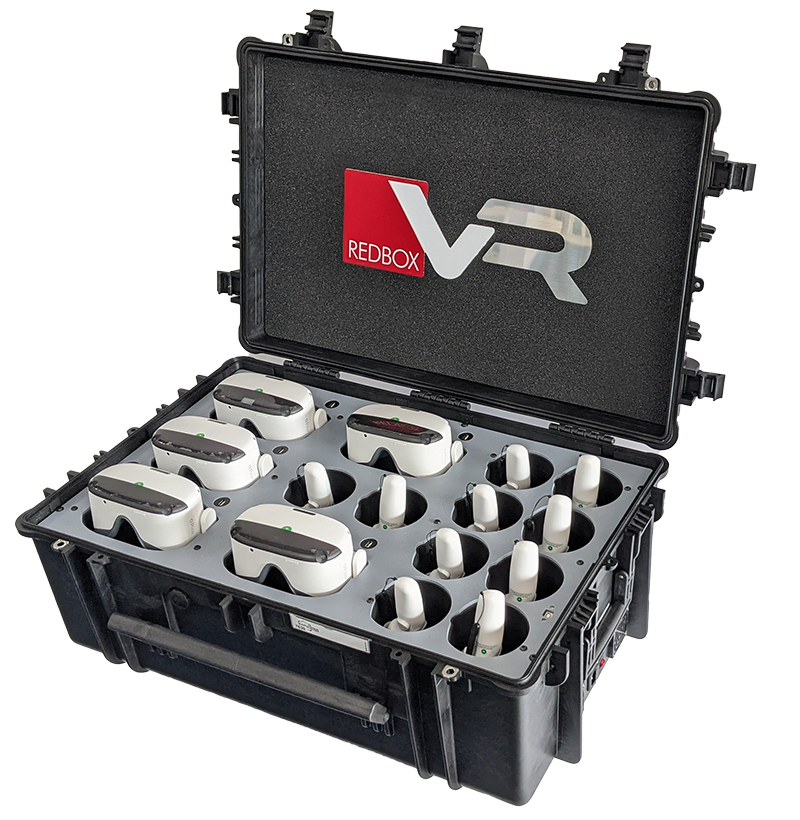 The RedboxVR 5 User Pico Neo3 Pro Kit houses 5 Pico Neo3 Pro Headsets with their corresponding controllers. The kit features intelligent charging and integrated dual band WiFi router with 4G Sim card slot alongside robust headset and controller storage.
The Neo3 Pro utilises a new user mapping system that is both more robust, flexible and open, allowing for a larger range of commercial use-cases without requiring additional devices or setup costs. As VR becomes the default multi-user training, entertainment, collaborative, and social technology these tracking solutions will remove hurdles to effective implementation.
Contained within a light yet highly defensive explorer case for maximum protection.
What's Included?
5 x Pico Neo 3 Pro headsets
5 x Pairs of hand controllers
Highly protective case
iNsync intelligent charging
2 Year Support & Protection Plan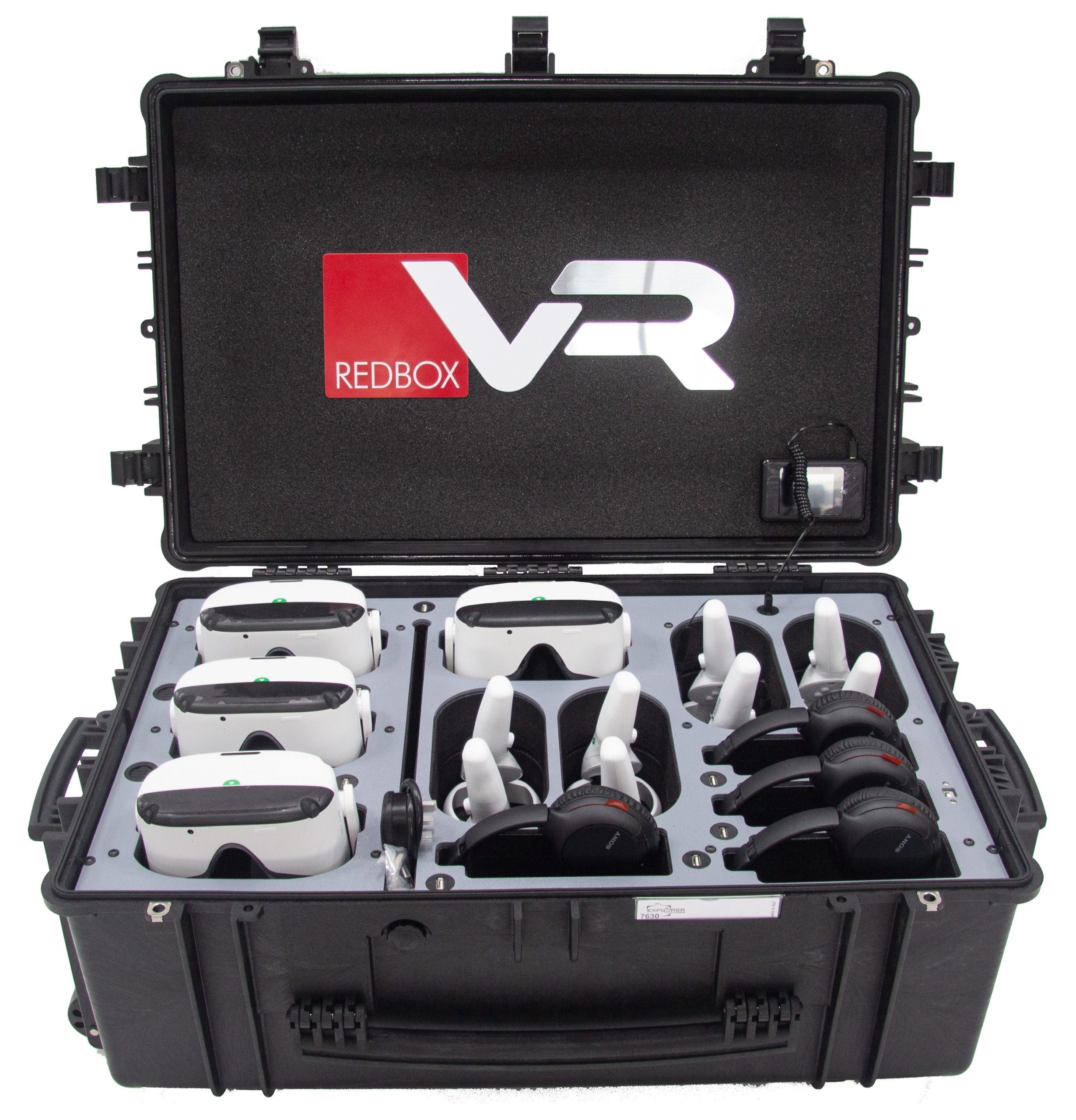 Not exactly what your looking for?
Check out our Bespoke Storage Solutions now and create your custom kit today!
Get a Quote
Enquire now for information and pricing on RedboxVR products and solutions.