Apple have recently taken a step into the world of Augmented Reality through development of their new RoomPlan API. RoomPlan uses the LiDAR technology included on the Pro models of some iPads and iPhones to easily create 3D floor plans. The ability to create floor plans in seconds using your phone will have tangible benefits in real estate, architecture and interior design applications.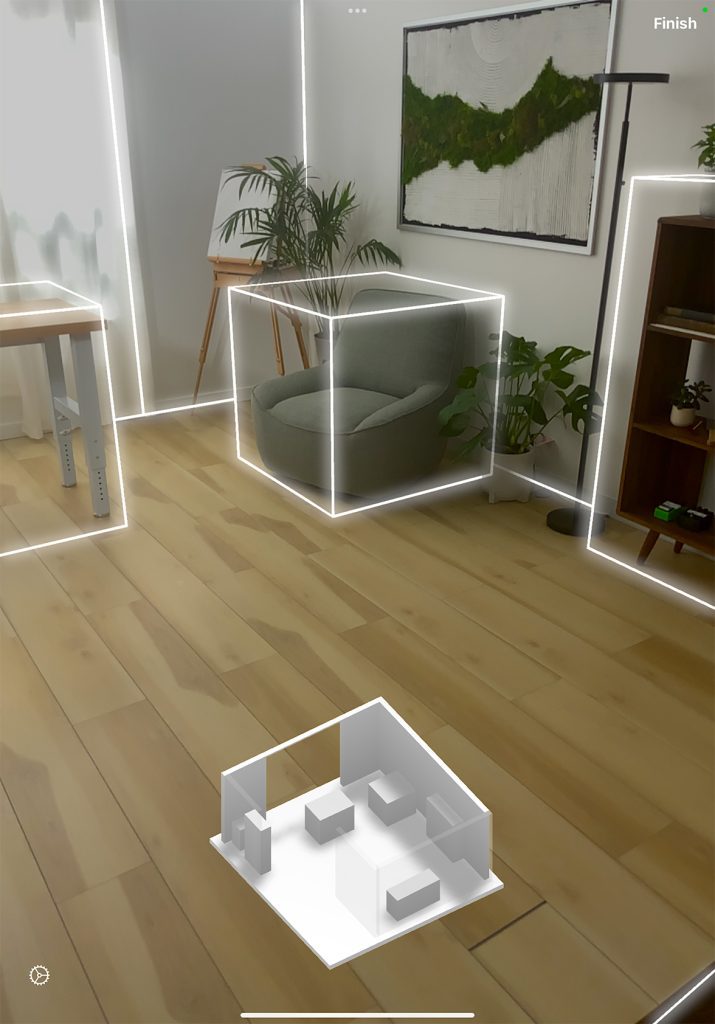 RoomPlan then allows the user to view a small 3D recreation of the scanned room which can then be exported in USDZ format. This format is compatible with popular modelling / animation software packages such as Cinema 4D, Shapr3D and AutoCAD.
It is exciting to see Apple developing a new technology which makes use of Augmented Reality. It is easy to imagine technology like this being implemented and used in other products rumoured to be released into the XR space such as the mythical Apple Glass.
This tech could even be used to some extent on Apple's rumoured XR headset. Regardless of what RoomPlan will eventually be used for, it is very exciting to see Apple entering the VR space. The development of RoomPlan confirms that Apple have a clear intent to enter the world of virtual and augmented reality.