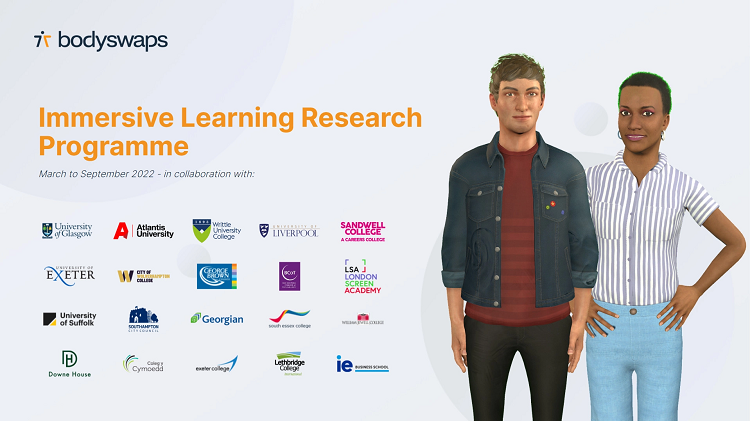 Bodyswaps, an immersive simulation provider, has announced that over 20 educational institutions have joined their Immersive Learning Research Programme (ILRP). The platform will help students of these institutions practise their soft skills in a wide range of real-world situations such as in job interviews and the workplace. Bodyswaps can teach people how to resolve conflict, give feedback effectively and improve customer service.
This is yet another example of how virtual reality technology can be used from an educational standpoint. Having such an immersive form of practise prior to the real thing can be highly beneficial for students who are close to graduating and will be in these situations for real in the near future.
After practising these skills, Bodyswaps allows you to then swap bodies in order to watch yourself back from another perspective. This allows you to then gain feedback, access behavioural analysis and get personalised tips.
The full list of institutions who have joined the programme are:
Atlantis University (US)
Basingstoke College of Technology (UK)
Brag Enterprises (UK)
Coleg y Cymoedd (UK)
Downe House (UK)
Exeter College (UK)
George Brown College (CAN)
Georgian College (CAN)
Glasgow University (UK)
IE Business School (EU – Spain)
Jewell Unlimited (US)
Lethbridge College (CAN)
London Screen Academy (UK)
Sandwell College (UK)
South Essex University (UK)
University of Exeter (UK)
University of Liverpool (UK)
Wolverhampton City College (UK)
Writtle University College (UK)
Bodyswaps is available now on the Pico G2 4K and Neo3 Headsets.