Quickly create VR learning experiences.
No code required.
RedboxVR can offer our fantastic all-in-one VR headset solutions with Creator's Toolkit to place the power of creation into the hands of individuals. Reach out to us today to learn more about implementing Creators Toolkit in your school or business!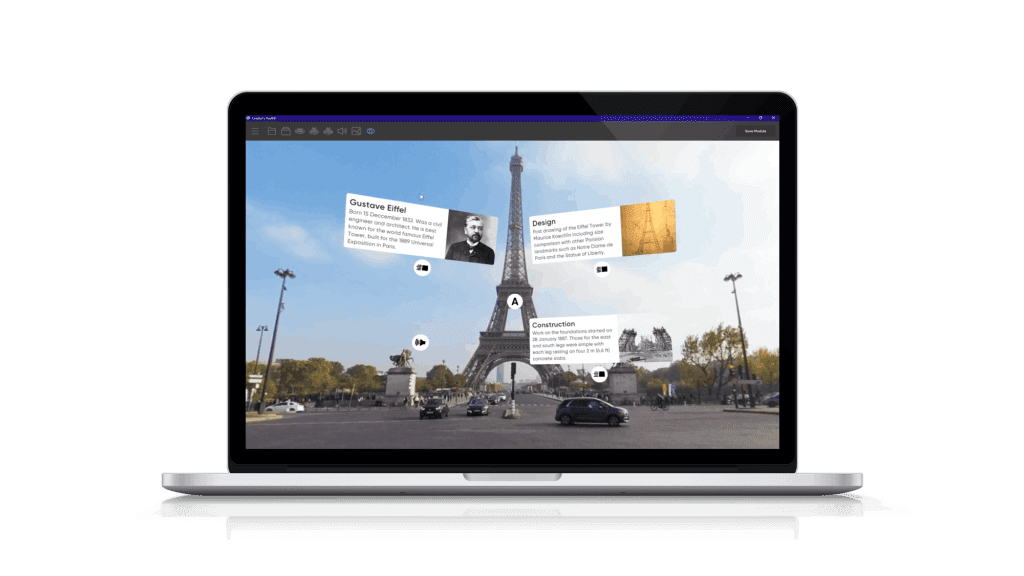 Created by Curiious, Creator's Toolkit allows you to drag-and-drop 360 media, add interactive notations for sound and text, and teleport between videos or images. These immersive experiences can then be viewed and shared immediately, either on a Mac or PC desktop or in a VR headset..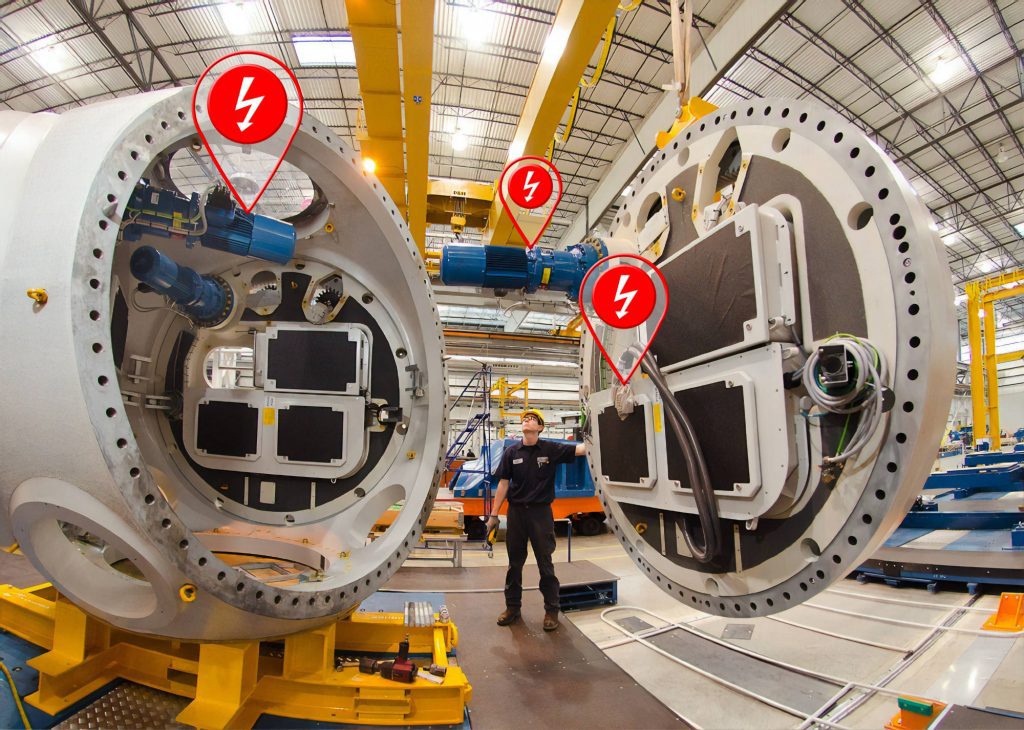 Creator's Toolkit is used in schools and businesses alike for projects ranging from interactive tours for immersive learning to authoring safety training modules.
A no-code, sandbox approach, making it easy to create, publish and play your own VR projects and tours, to enhance those traditional modes of delivery and learning.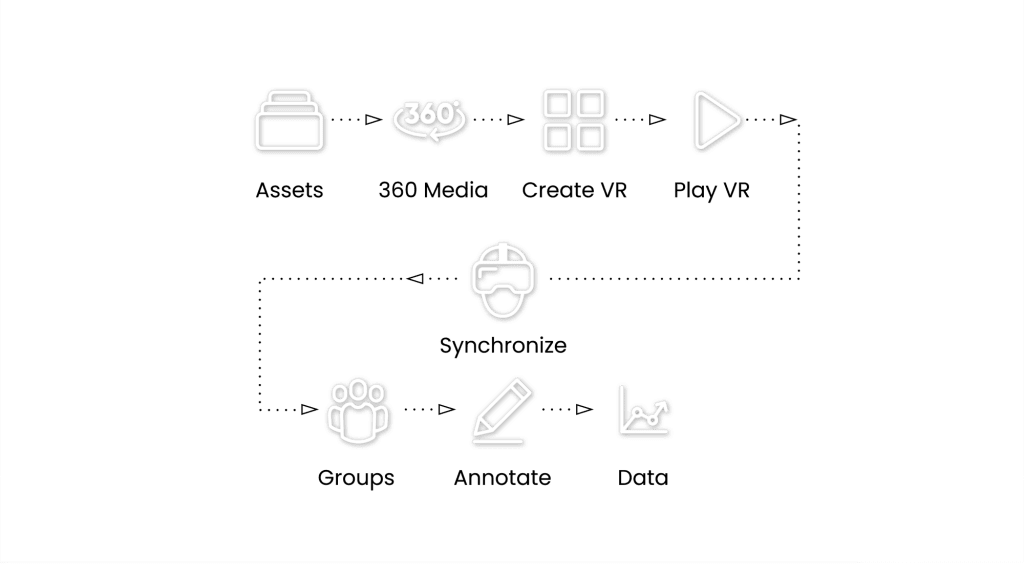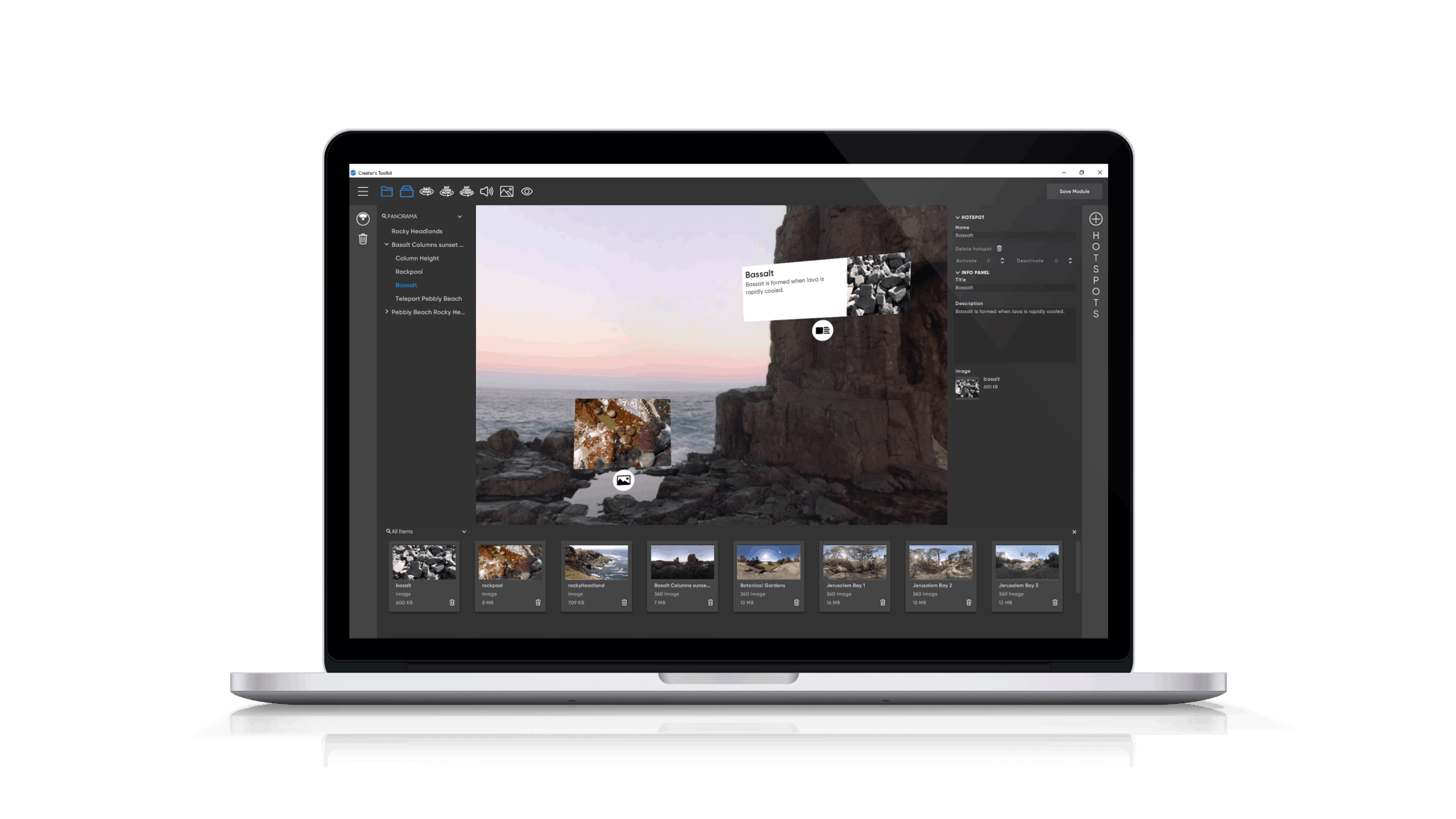 Import
All common file formats supported.
Interlink
Build complex storylines and scenarios by interlinking media.
Rich Content
Embed rich media into your experiences.
Create Notations
Add audio or text popups to enhance the visual content.
Preview
View your modules on the computer before delivering them in virtual reality.
Deploy
Seamlessly share VR straight to your headset from the toolkit.