We have had a fantastic time at the recent BETT show at the ExCeL Centre in London. We had a blast showcasing our virtual reality kits to the public and educators from around the world. Our stand was constantly being visited by eager show attendees who were drawn in by their desire to try VR for themselves.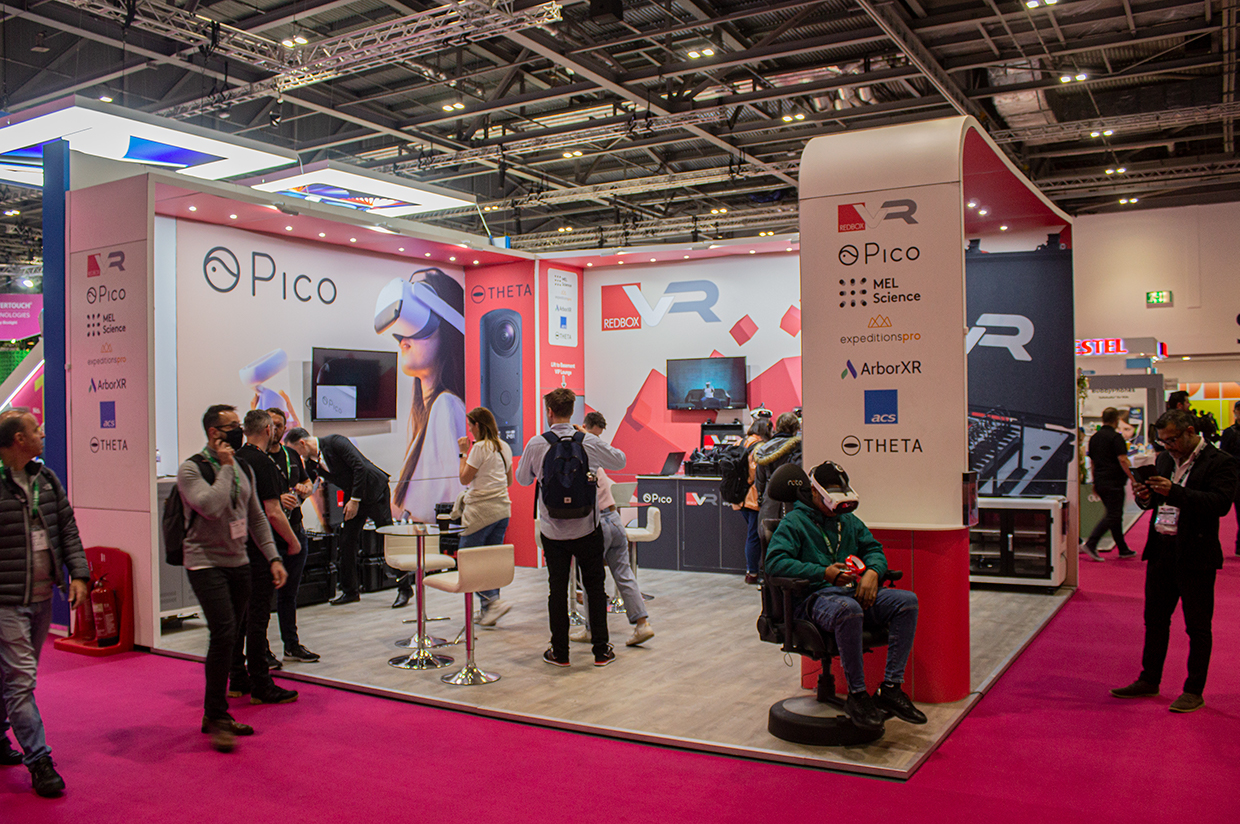 Our classroom kits were a big draw and we relished the opportunity to demonstrate them in public once again as we haven't been able to do so since the pandemic. We were also incredibly happy with our stand. It was both larger and better designed than any stand we have had previously.
Another big hit with the crowds at BETT was MEL Science which we demonstrated on our Pico G2 4K Kits. MEL Science simply blows people away with it's revolutionary take on teaching science. Watching people in awe as they were able to shrink down to an atomic level and examine different atomic structures was truly something to behold.
We also saw the launch of ExpeditionsPro on Pico devices whilst at BETT. This means that the application can now be downloaded from the Pico store on both the G2 4K and Neo3. We had many teachers that came to try out ExpeditionsPro at BETT and we loved being able to show them and their students breath-taking locations from around the globe in immersive virtual reality right there from the stand.
BETT is one of the largest and most widely recognised educational technology show in the UK so we are definitely planning to attend again in the future. We hope to see you there!