Browse our line of Pico G2 4K Kits.
Browse our selection of Pico G2 4K Kits, the best choice for multi-user VR in business.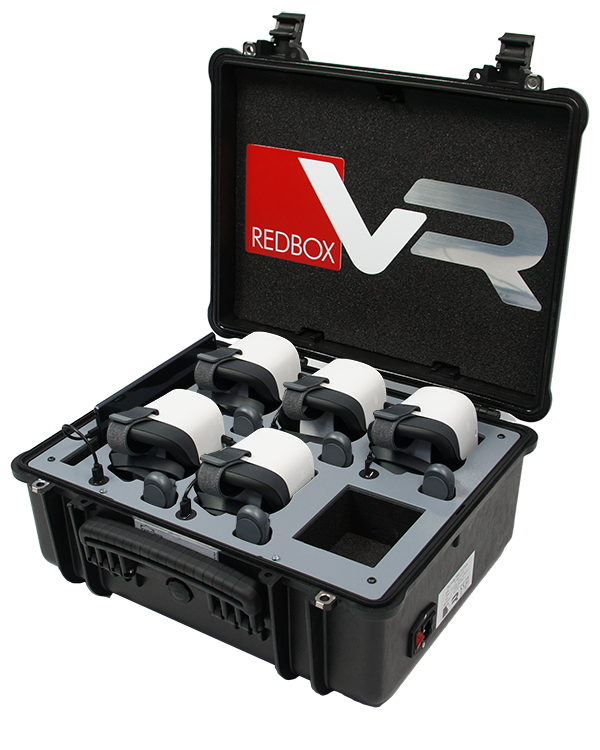 Bespoke G2 4K 5 bay robust storage with intelligent charging plus controller storage.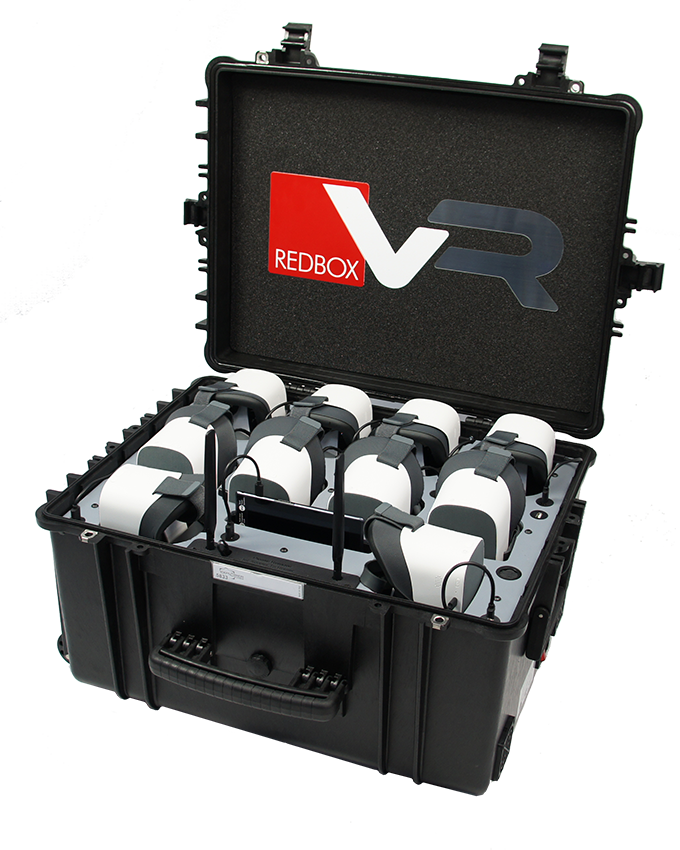 Bespoke G2 4K 10 bay kit with built in dual band WiFi router with 4G Sim card slot, Tablet Storage and intelligent charging. (No controller storage.)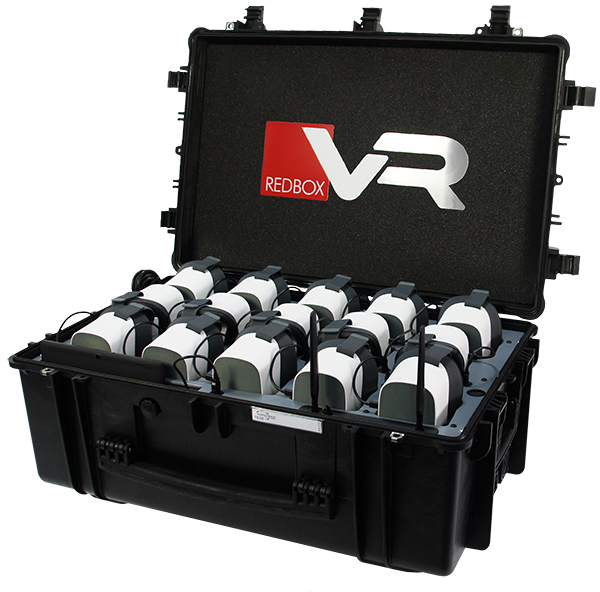 Bespoke G2 4K 15 bay robust storage with intelligent charging and controller storage.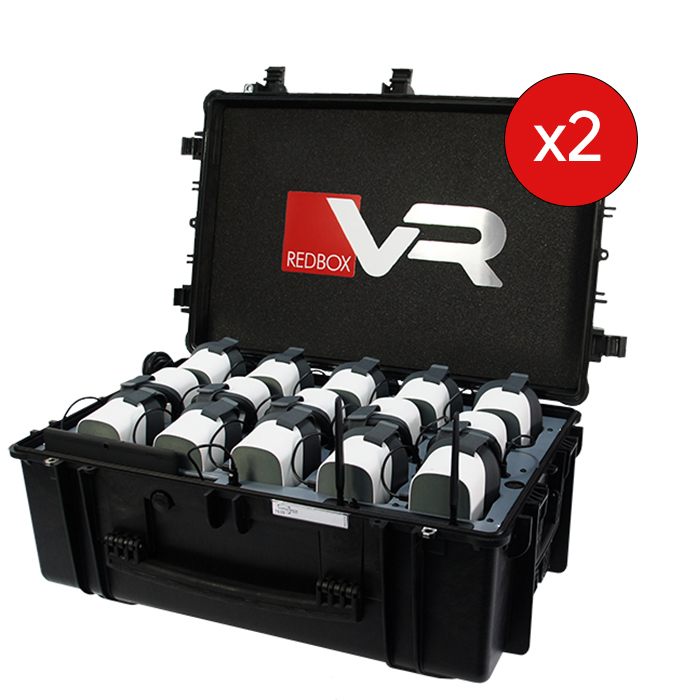 Bespoke G2 4K 30 bay robust storage with intelligent charging plus controller storage.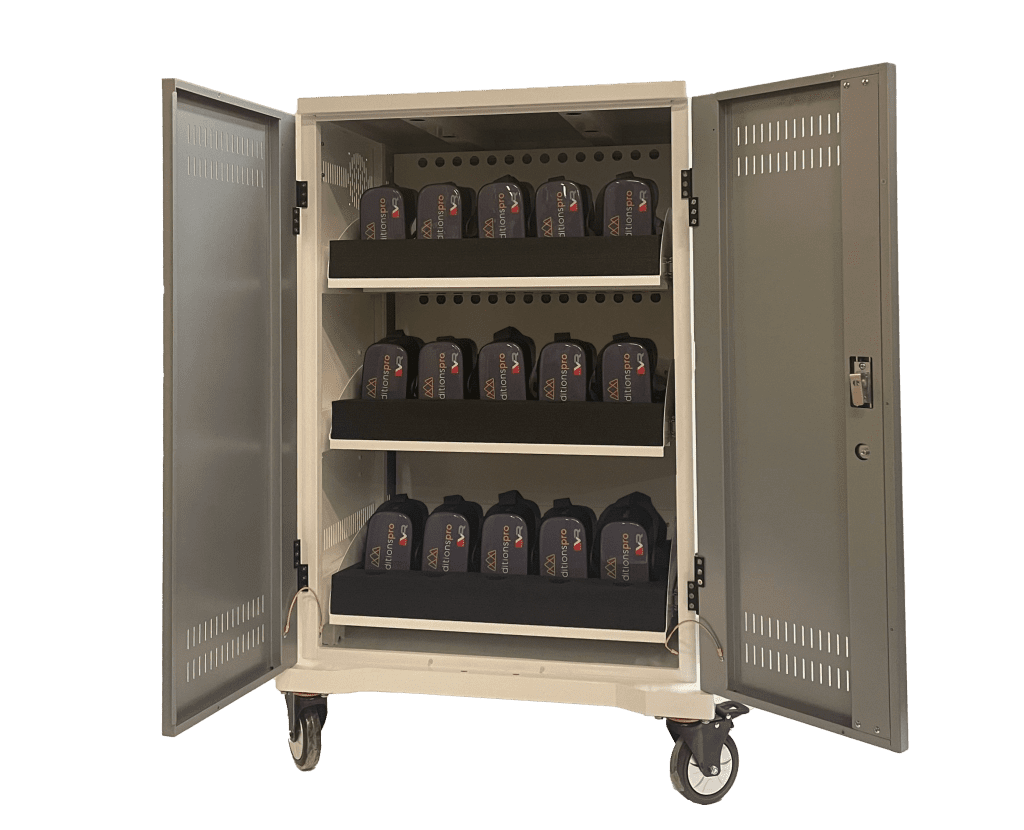 The RedboxVR 30 device cart is a safe and secure mobile cart that offers storage and charging for multiple devices and features removable storage bins for up to 30 Pico G2 4K's.
Looking for a way to wow your customers with virtual reality? Our Pico G2 4K Virtual Reality Kits are designed for business and commercial use. Whether you're looking to provide an immersive cinematic experience or increase the engagement of sales presentations, our Virtual Reality Kits are ideal.
The Pico G2 4K has many applications…
The powerful Pico G2 4K headset has applications in both a commercial and educational setting. Unlike competing virtual reality manufacturers such as Oculus or HTC, Pico headsets are easily able to be loaded with educational or training software and used without issues straight out of our case.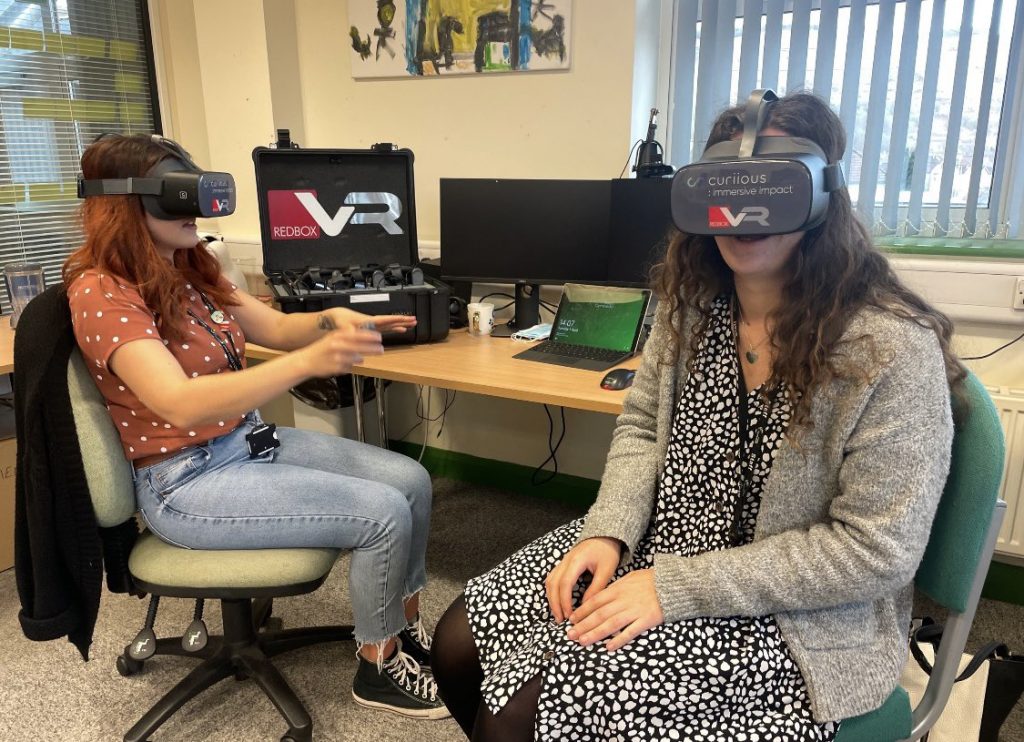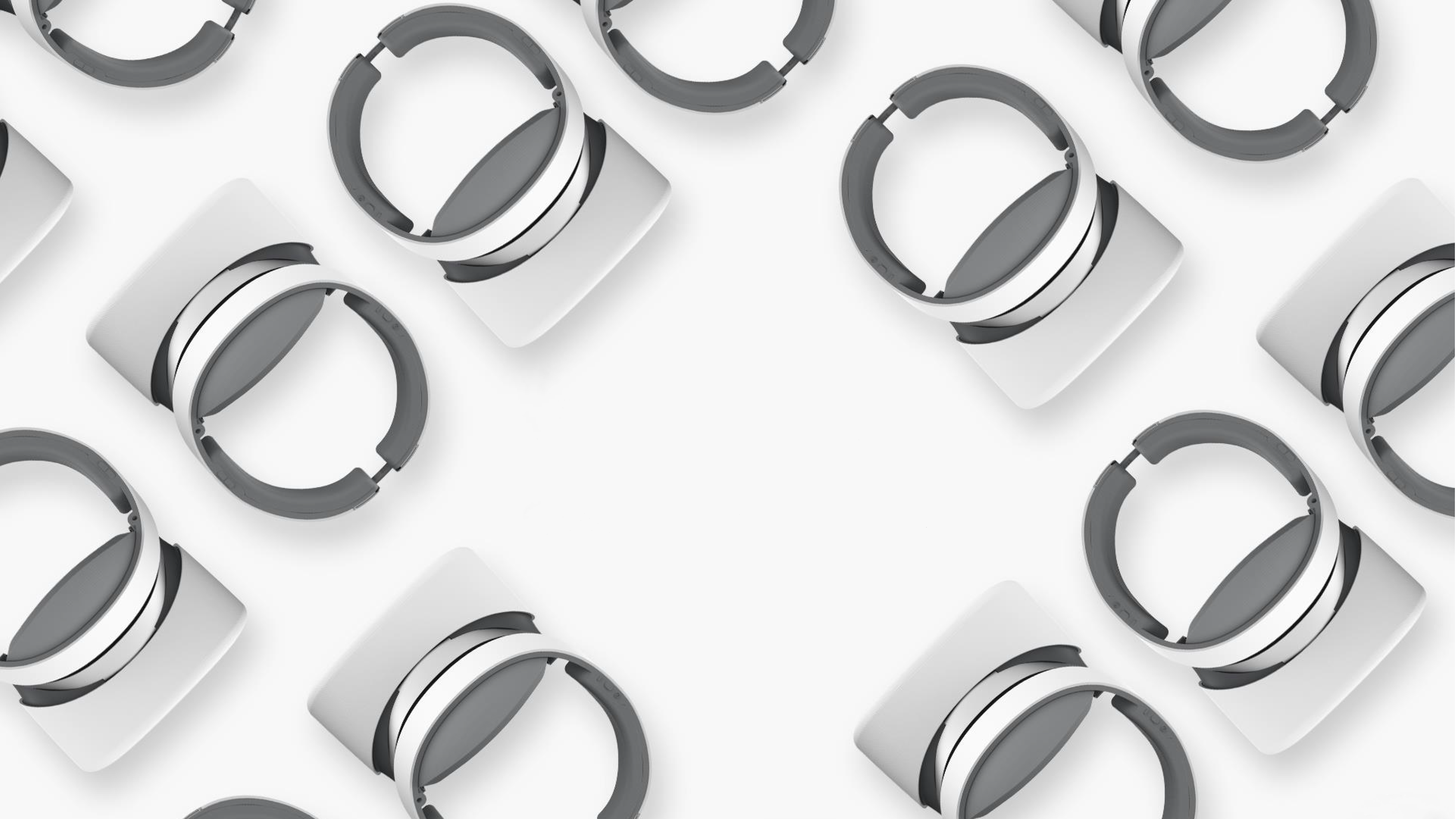 We are proud to be the UK distributor of Pico Interactive products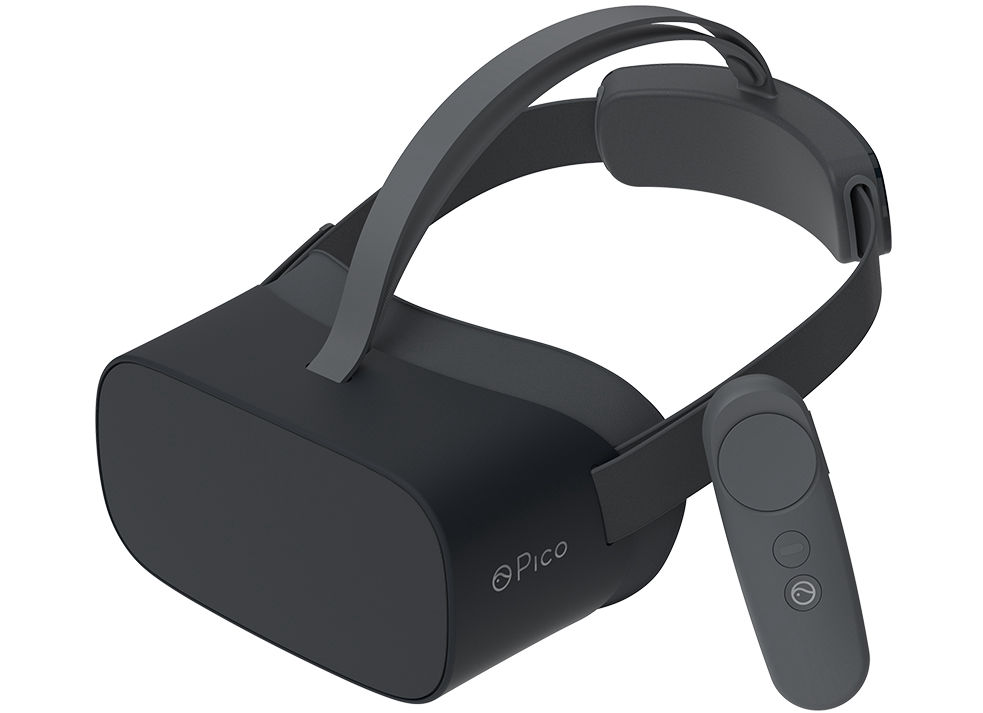 Maximum Performance.
The G2 4K takes the G2's focus on high-performance, sleek design and maximum comfort and enhances the resolution to a crisp 4K for a top-of-the-line experience with a streamlined all-in-one counterweighted design.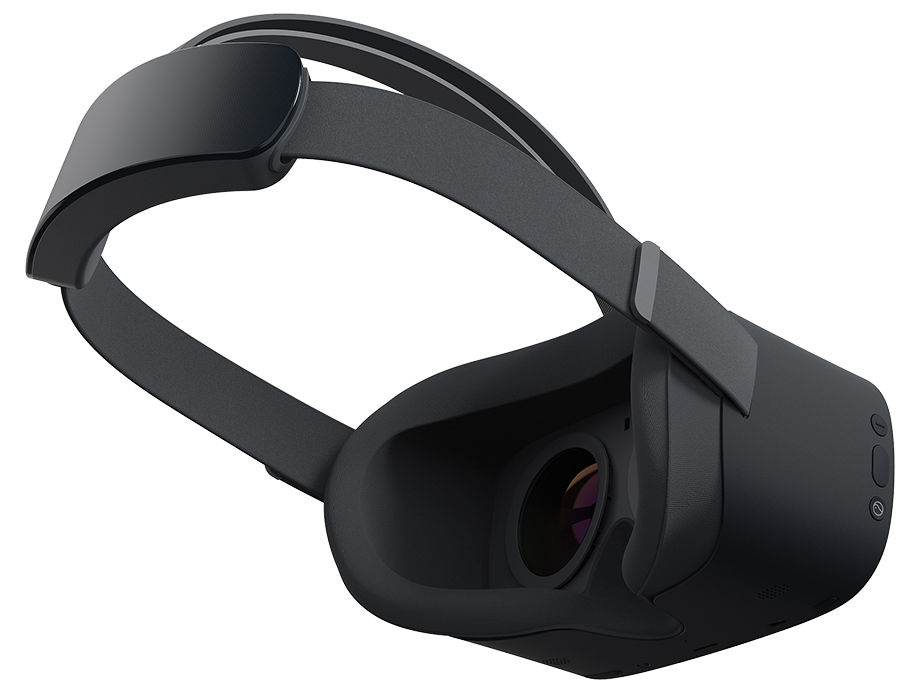 Built with enterprise in mind.
Kiosk Mode
Dedicate the G2 4K headset to a single application for simple and focused use cases.
Hands-free controls
No controller, no problem. The G2 4K has a handsfree control option that enables easy "look and choose" selection.
Hygienic Design
Each G2 4K has access to replaceable PU face inserts that are easy to clean and hygienic for mass use.

Crystal clear visuals.
Featuring a 4K LCD display with 3840 x 2160 screen resolution – The G2 4K provides the user a premium viewing experience. With a refresh rate of 75Hz and a ppi of 818, the G2 4K has brighter and clearer picture quality.
Get a Quote
Enquire now for information and pricing on RedboxVR products and solutions.