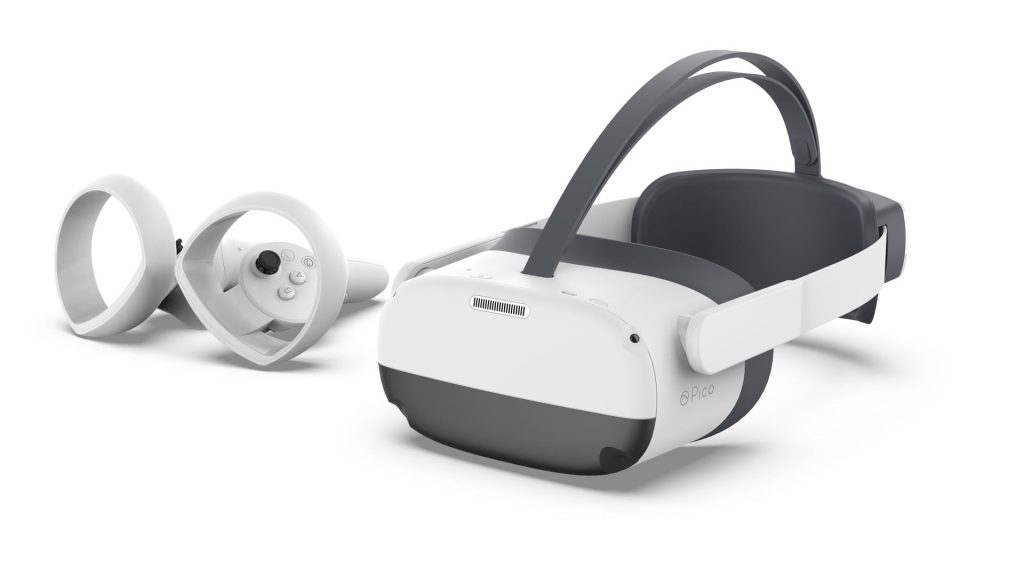 Pico launches the Neo3 Pro & Pro Eye. Similarly to the previous Neo 3, they are both powered by the Snapdragon XR2 platform and now feature optical 6DoF controller tracking, as opposed to the electromagnetic controller seen in the Neo 2 Pro and Neo 2 Pro Eye. Both headsets feature a single 5.5″ display, with a resolution of 3664 x 1920 and a 90Hz refresh rate.
The field of view (FOV) on both headsets is ever so slightly lower than the last generation, down to 98 from 101 in the Neo 2 headsets. However, while the Neo 2 generation had a fixed IPD, the Neo 3 Pro and Neo 3 Pro Eye offer adjustable IPD settings at 58mm, 63.5mm and 69mm.
Pico launches the Neo3 Pro just in time to try to undercut both Oculus and HTC by offering an appealing set of specs at one of the lowest prices seen in VR for enterprise.
RedboxVR are proud to be the UK reseller of Pico Interactive products and will be receiving Neo3 pro and Neo3 pro eye stock over the coming weeks. Get in touch today if you or your organisation are interested in these new devices!
Browse our Neo3 Pro / Pro Eye kits here.
Wanting more information? Check out the full specification of the Pico Neo3 Pro Eye here.