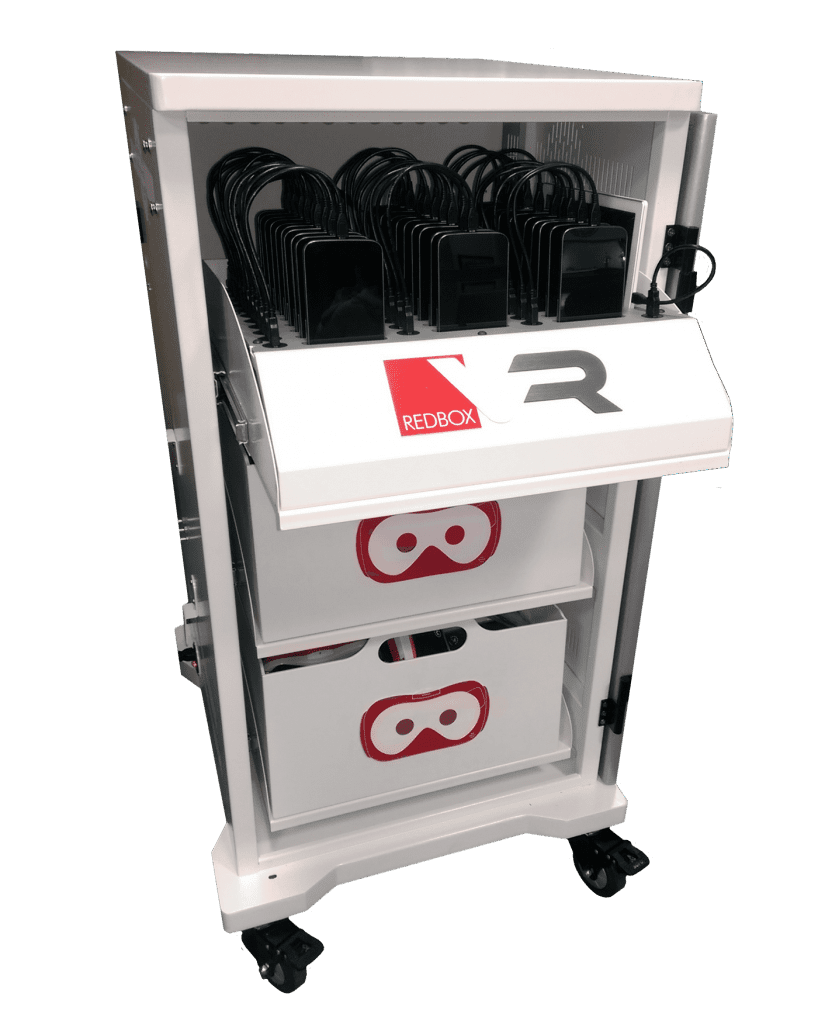 The RedboxVR 30 device classroom cart is a safe and secure mobile cart that offers storage and charging for multiple devices and features removable storage bins for up to 30 VR viewers and the corresponding Android mobile devices.
What's Included?
30 x 5.5″ Full HD Student Devices
1 x 10″ Full HD Android Teaching Device
30 x Homido Grab VR Viewers
Integrated 5ghz Router
Protective Wheeled Charging Cart with viewer storage
GSuite or Gmail account set up on your behalf
All devices pre-configured with ExpeditionsPro
2 Year Support & Protection Plan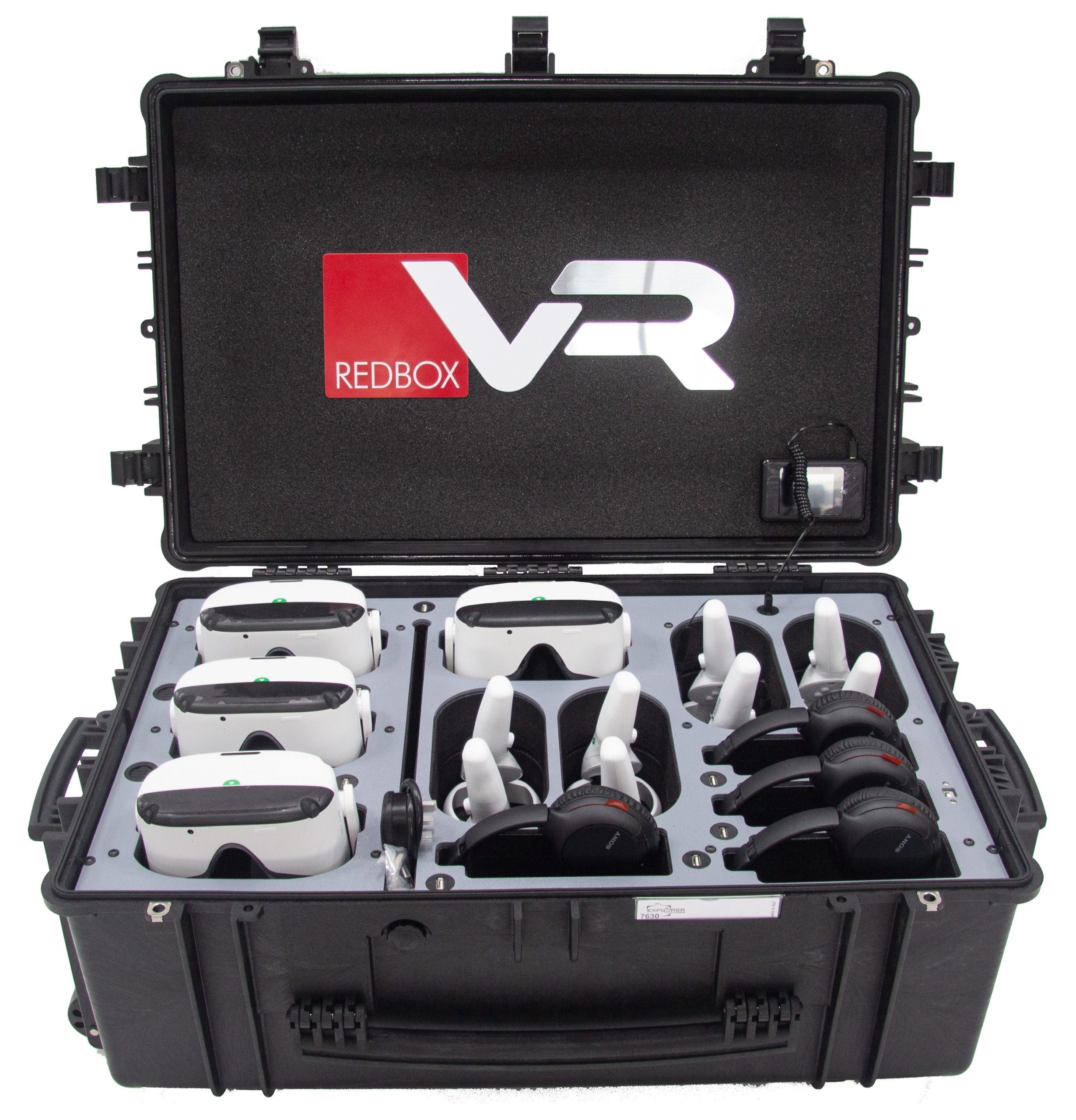 Not exactly what your looking for?
Check out our Bespoke Storage Solutions now and create your custom kit today!
Get a Quote
Enquire now for information and pricing on RedboxVR products and solutions.