Bodyswaps is a soft skills training platform that bridges the gap between learning and workplace performance, using Virtual Reality to provide an engaging, safe experience.
Overview
Soft skills are increasingly in demand, but they can be difficult to learn and master. The Bodyswaps training platform, available for VR, PC, and mobile, offers immersive off-the-shelf experiences that can help your learners develop vital skills like how to communicate, collaborate, and lead.
Learning soft skills forces learners to question not only what they know, but how they act. Virtual reality provides a safe space for learners to practise demonstrating empathy without judgement. Learners are then given the opportunity to experience how they came across from another person's perspective and receive personalised feedback on their responses.
Learners have autonomy over how they access our range of engaging VR training, which includes leadership skills exercises and realistic simulations. Each of Bodyswaps virtual reality environments and experiences has been designed to help prepare your learners for the challenges of the modern world.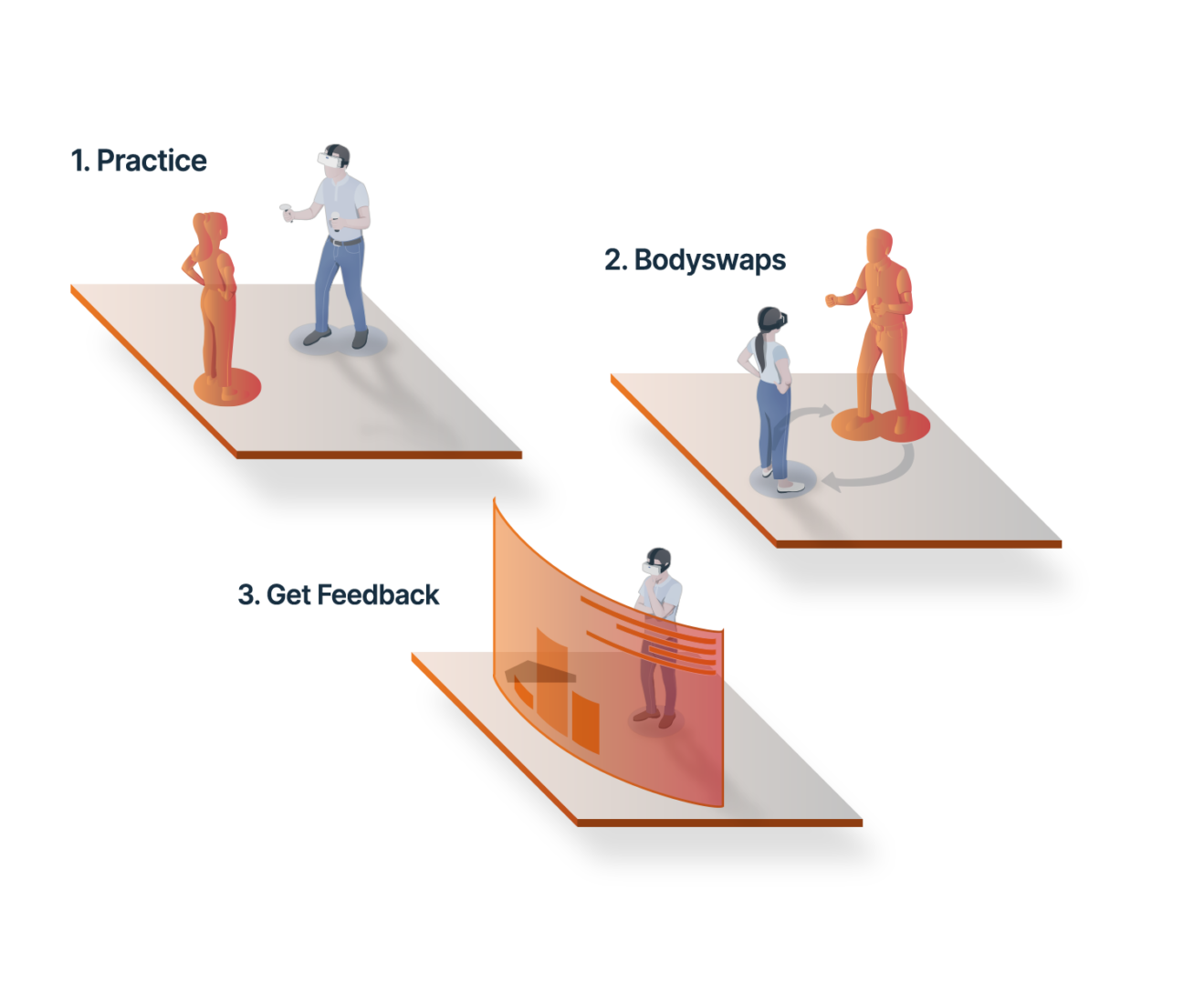 Features
Designed for corporate, public sector and educational organisations, Bodyswaps combines a distribution platform with an off-the-shelf library of soft skills training courses. By providing a safe space to experiment and learn from their mistakes, the training will help your learners gain the confidence and skills they need to succeed.
Practise
Practise your skills, in your own words, using your voice and body language.
Bodyswaps
Swap bodies and watch yourself back from another perspective, learning from your mistakes and honing your soft skills.
Feedback
Access behavioural analysis and get personalised tips to improve on how you interact with others.
Deploy easily
With Bodyswaps Go, you can configure your account and manage your content and learners from a single place.
The platform is suitable for learners of all abilities. With VR, PC, mobile and desktop streaming options available, you can reach your learners wherever they are. This makes Bodyswaps ideal for use in schools, universities and workplaces.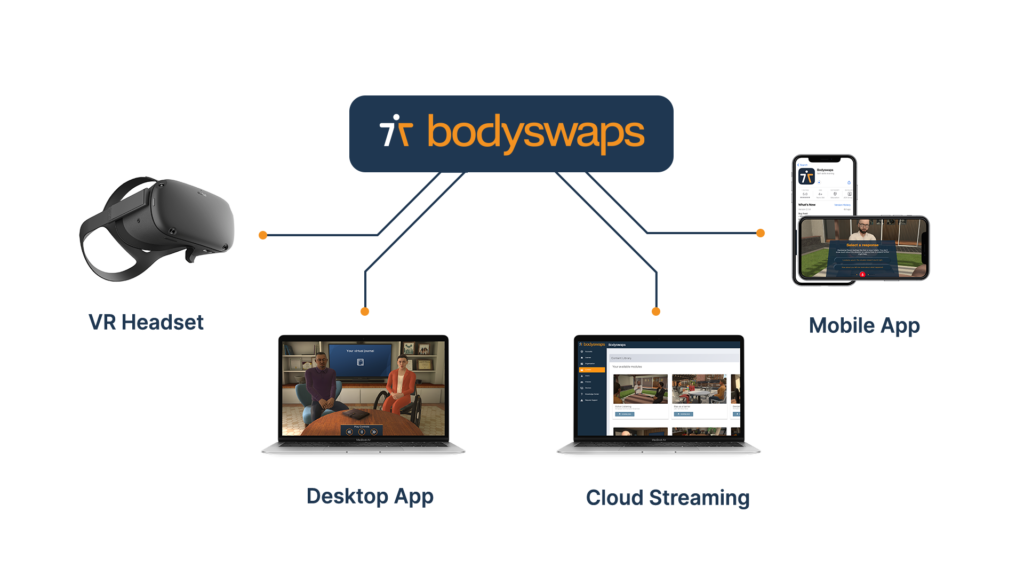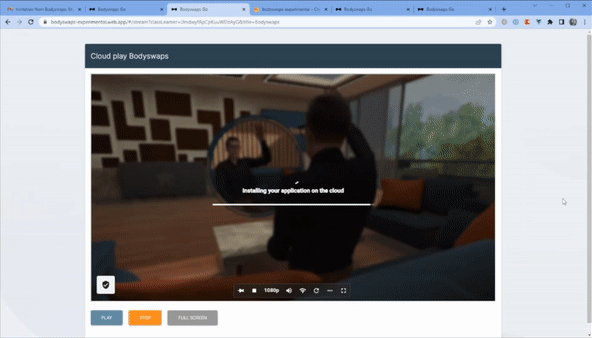 Bodyswaps Go
Bodyswaps Go is a web-based portal for configuring and managing users in Bodyswaps.
Create and manage learners access to Bodyswaps content
View usage of Bodyswaps within your organisation
Manage devices you have Bodyswaps installed on and configure their behaviour
and more…
We can preinstall Bodyswaps on your VR Kit…
Get in touch today to discuss your custom VR solution. We can preinstall any software you wish to have on your kit to provide you with a seamless, immediate virtual reality experience.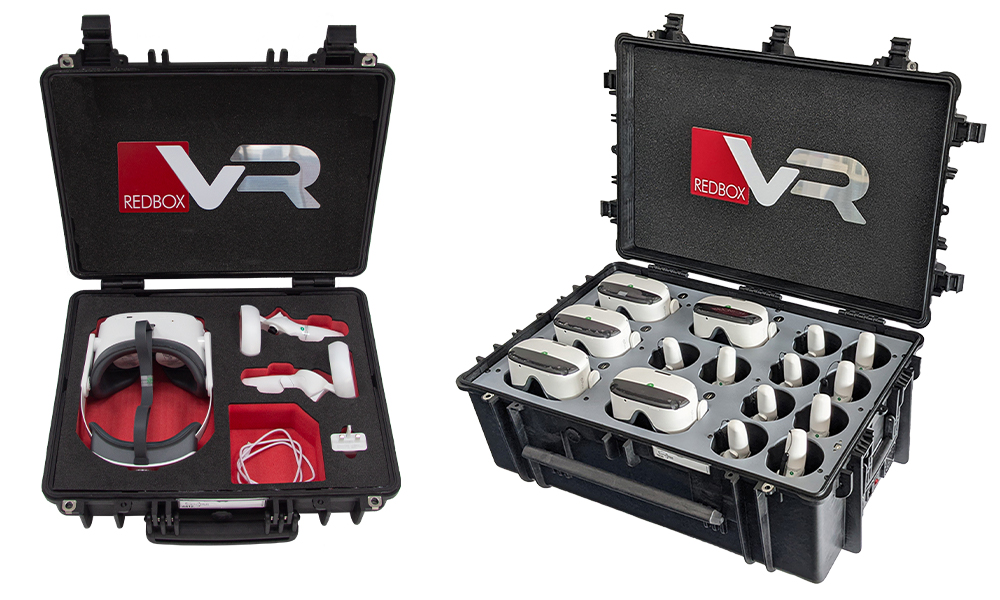 Applications
Job Interview Preparation
Master job interviews with Bodyswaps captivating interview coaching tool.
Public Speaking Training
Find your voice with personally tailored immersive public speaking training.
Workplace Communication
Learn how to build the foundations of a high-performing team environment.
Benefits
Bodyswaps can help you train large groups of employees or students quickly and effectively, helping your business or educational organisation save time and money by delivering training at scale.
With Bodyswaps' behavioural analysis tools, you can track individual learner's progress and identify areas where further development is needed.
Optimise learning with AI
Bodyswaps uses cutting-edge technology to provide your learners with personalised feedback and guidance. Algorithms analyse your learners' behaviour in VR and provide them with insights that will help the way they interact with others.
You can control your learners' experiences by creating classes, inviting learners and monitoring their progress.
Measure success
Bodyswaps offers a range of tools that will help you measure the success of your VR training programmes by allowing you to monitor usage and discover performance data in real-time.
Using Bodyswaps Go, you'll be able to track your learners' progress and assess the impact the training is having on your organisation.
Get a Quote
Enquire now for information and pricing on RedboxVR products and solutions.