About
Imersifi create cutting edge bespoke virtual reality applications. Their team of talented immersive software engineers develop advanced solutions for staff training, simulation, entertainment and education. Every experience is built from the ground up, perfectly tailored to your needs.
Imersifi is the only master's level qualified immersive technology studio in Wales, UK.
If you can imagine it, they can create it.
Services
Imersifi are an immersive technology studio. They specialise in creating innovative virtual reality experiences for
consumers and enterprise.
Imersifi can deliver fun virtual reality apps for entertainment or specialised apps for training and simulation.
Training and Simulation
Immersive technology can provide a realistic and immersive experience that can help users to better understand complex systems or procedures.
Learning and Development
Immersive technology reduces the costs of learning and development and allows you to immerse your learners in a controlled environment.
Entertainment
From small arcade games to large titles, Virtual and Augmented reality provides a fantastic platform to immerse your audience.
Values
Innovative
Imersifi's virtual and augmented reality applications are cutting-edge. The Imersifi team push boundaries to develop the very best applications that go beyond client expectations.
Immersive
Your audience will be immersed in a new reality. Imersifi strive to create experiences which deliver immersion at every step. Let us help to bring your imagination to life.
Intuitive
Imersifi is perfect for users who are new to immersive technology and seasoned veterans. This provides a seamless play-through for anything you can imagine.
Examples of some of Imersifi's Projects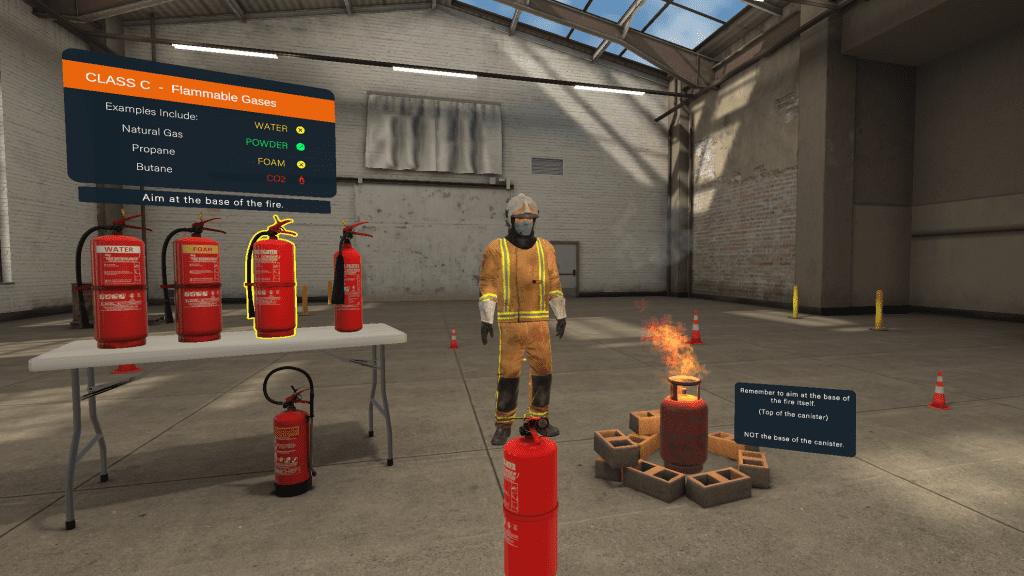 Fire Extinguisher Training
This VR Experience guides users through the basics of operating the most common types of fire extinguisher. All fires and extinguisher fluids are physically simulated for accuracy, and this is coupled with realistic extinguisher interactions. Created to support a gap in hands-on training due to resource limitations.
Features
Physics based interactions with extinguisher.
Realtime fire spread and flame reaction to fluids.
Simulation driven extinguishing particles.
Warehouse practice walkthrough for each fire class and extinguisher.
Office exam scenario with 3 bespoke fire types, and action feedback.
Voiceover to guide the user at each stage of the experience.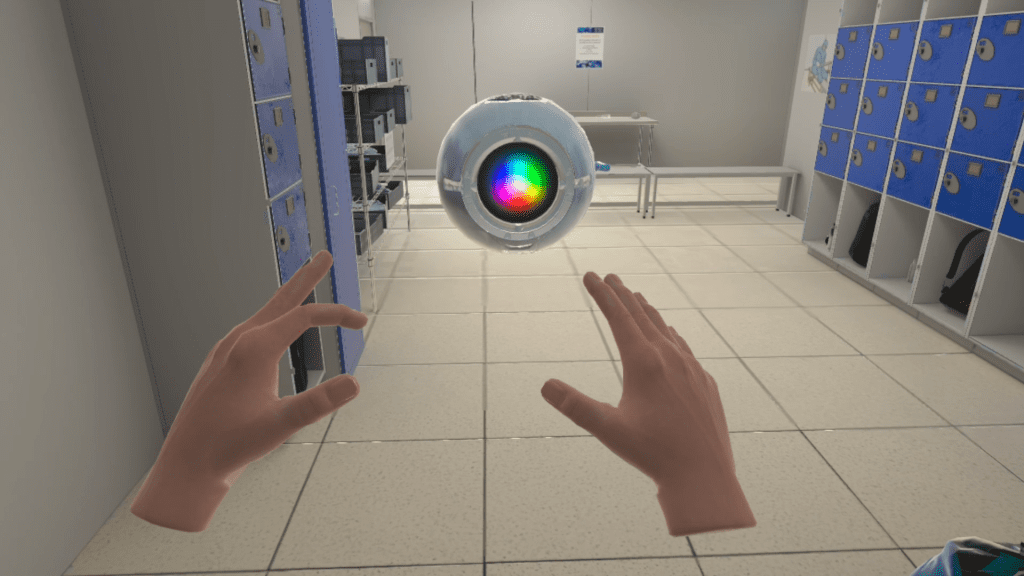 Lithography
Created to inspire primary school children to pursue a career in STEM subjects, this VR experience guides a player through a clean room gowning experience followed by an introduction to the lithography process. With a focus on engagement, immersion and fun – the player is guided by a robot character and interactions are simple and intuitive.
Features
Robot character guided experience with fun voiceover and animation.
Simplified and intuitive physics interactions.
Realistic environments, modelled on Swansea University's facilities.
Gamified process, with mini game and background music.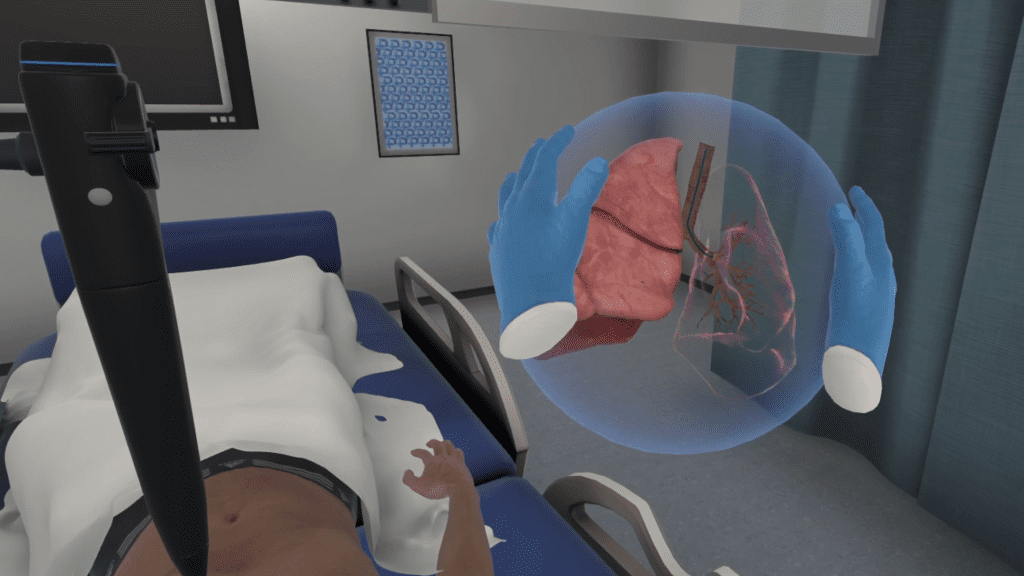 Bronchoscopy
Forming part of a larger healthcare project with Rescape Health, the bronchoscopy experience focuses on improving the recognition of locations within the bronchial tree and allowing for repeated practice in a safe environment. Utilising an accurate 3D lung model, with mapped pathways to common areas of bronchoscopy.
Features
Voiceover to guide the user at each stage of the experience.
Embedded tutorial on bronchoscope inputs.
3D lung with dynamic bronchoscope path, can be rotated.
Realtime camera feed from an accurate bronchial model.
Randomised lung destinations, with difficulty levels.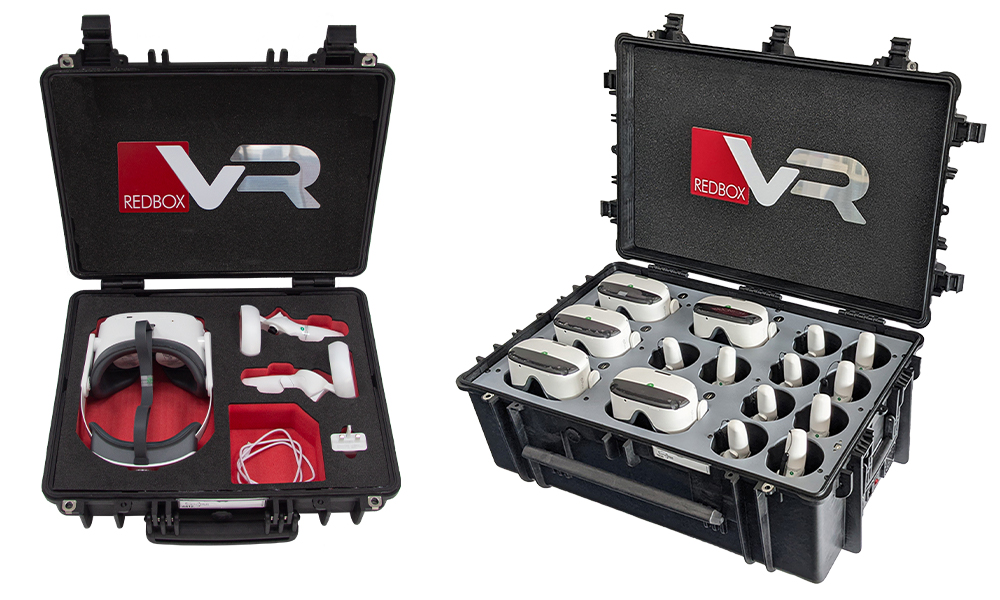 Imersifi's applications are created for the Pico Neo3 Pro.
Get a Quote
Enquire now for information and pricing on RedboxVR products and solutions.