Pico are a Virtual Reality headset manufacturer who create products at the forefront of the industry.
Their products help individuals to unlock potential and empower growth across key a range of areas including education, staff training, healthcare and productivity.
Here at RedboxVR, we are a UK distributor of Pico products. We create and supply multi-user kits which include multiple Pico devices housed within a highly protective, wheeled charging case which protects the devices and keeps them neatly stored for whenever and wherever they will be used.
RedboxVR Kits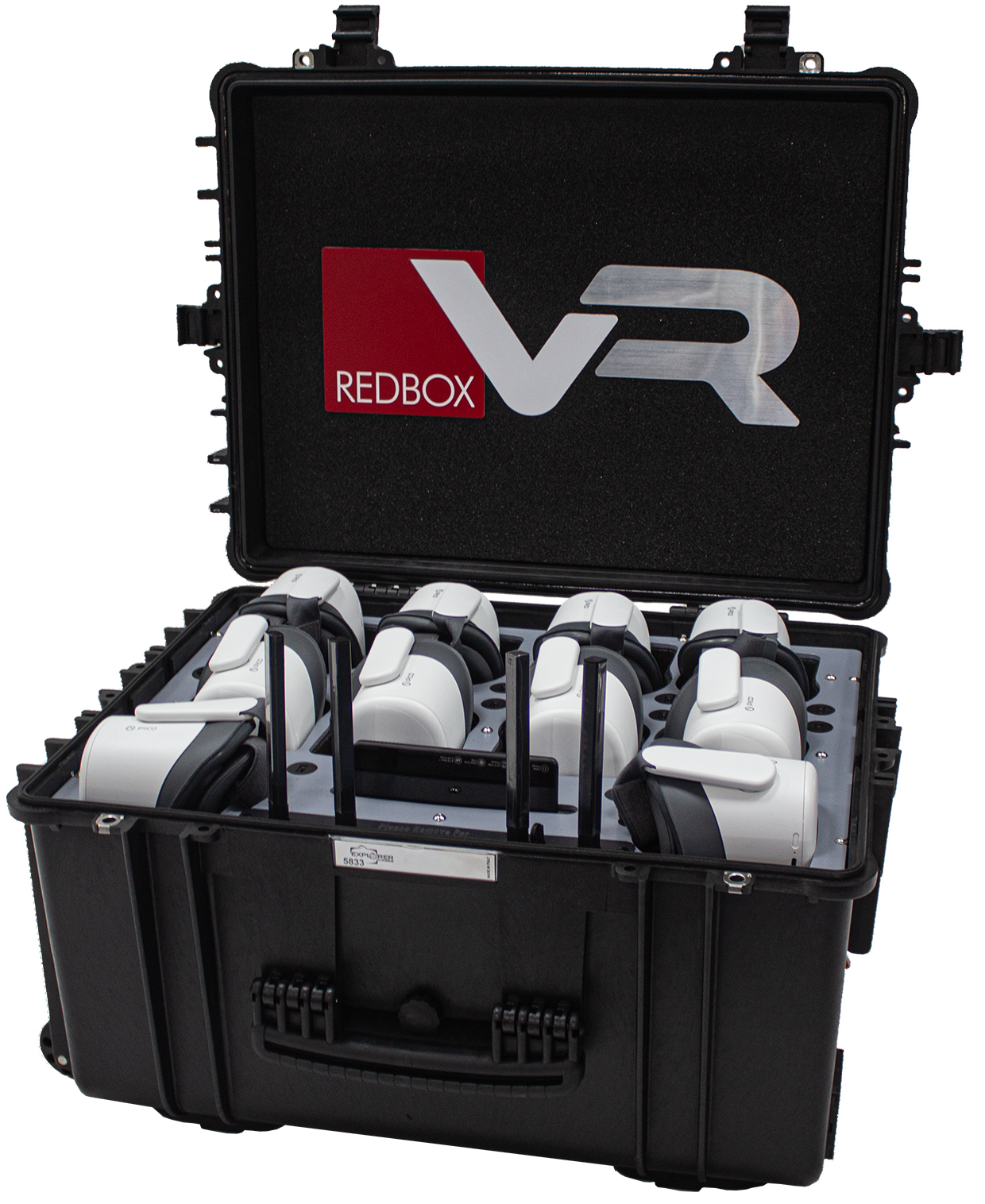 Pico G3 Kits
One of the first enterprise headsets to adopt the XR2 chipset. The G3 offers stronger performance, a vivid display, a larger battery capacity & a higher refresh rate – making it ideal for businesses in education, healthcare, training, and marketing.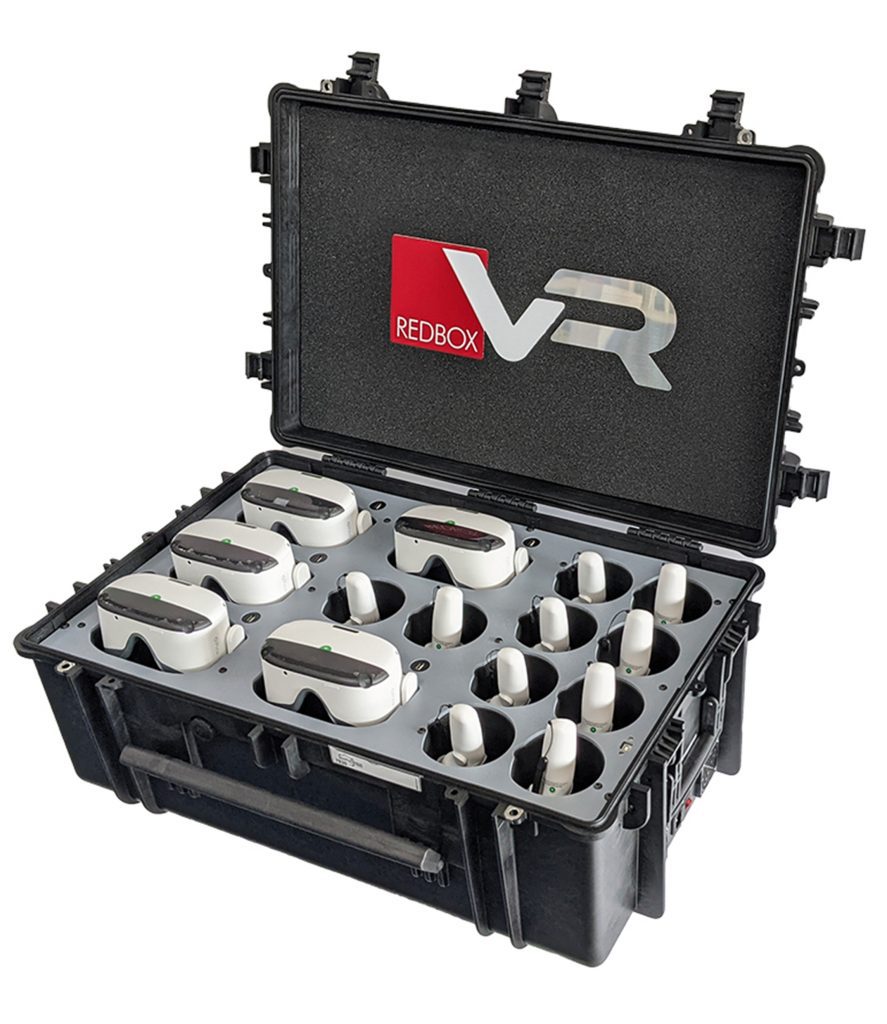 Pico Neo3 Kits
The Neo3 offers a full 6DoF experience with the introduction of two new controllers that use optical tracking sensors for environmental positioning. Stable tracking can even be achieved even in low-light environments.
The system's ergonomic design has been optimized to support users over extended use and in challenging situations such as trade shows, exhibitions and training. All kits are fully customizable to meet specific needs.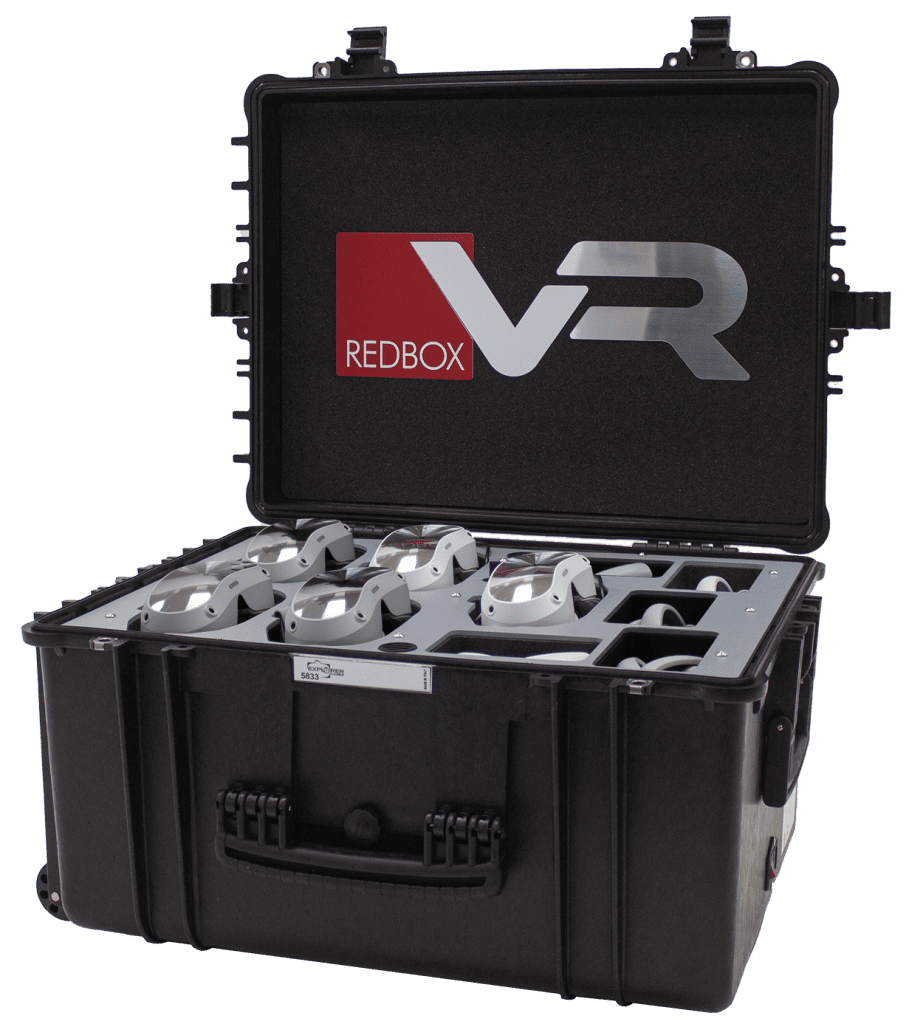 Pico 4 Enterprise Kits
PICO 4 Enterprise is the first PICO headset to feature precise face, eye, and hand tracking. Supported by two infrared cameras, the headset offers a more immersive and interactive VR experience that empowers meaningful connections for businesses wherever they operate.
The Pico 4 is not a replacement for the Neo3, G2 4K or G3 models, it is a new line of headsets offering the widest choice of features available.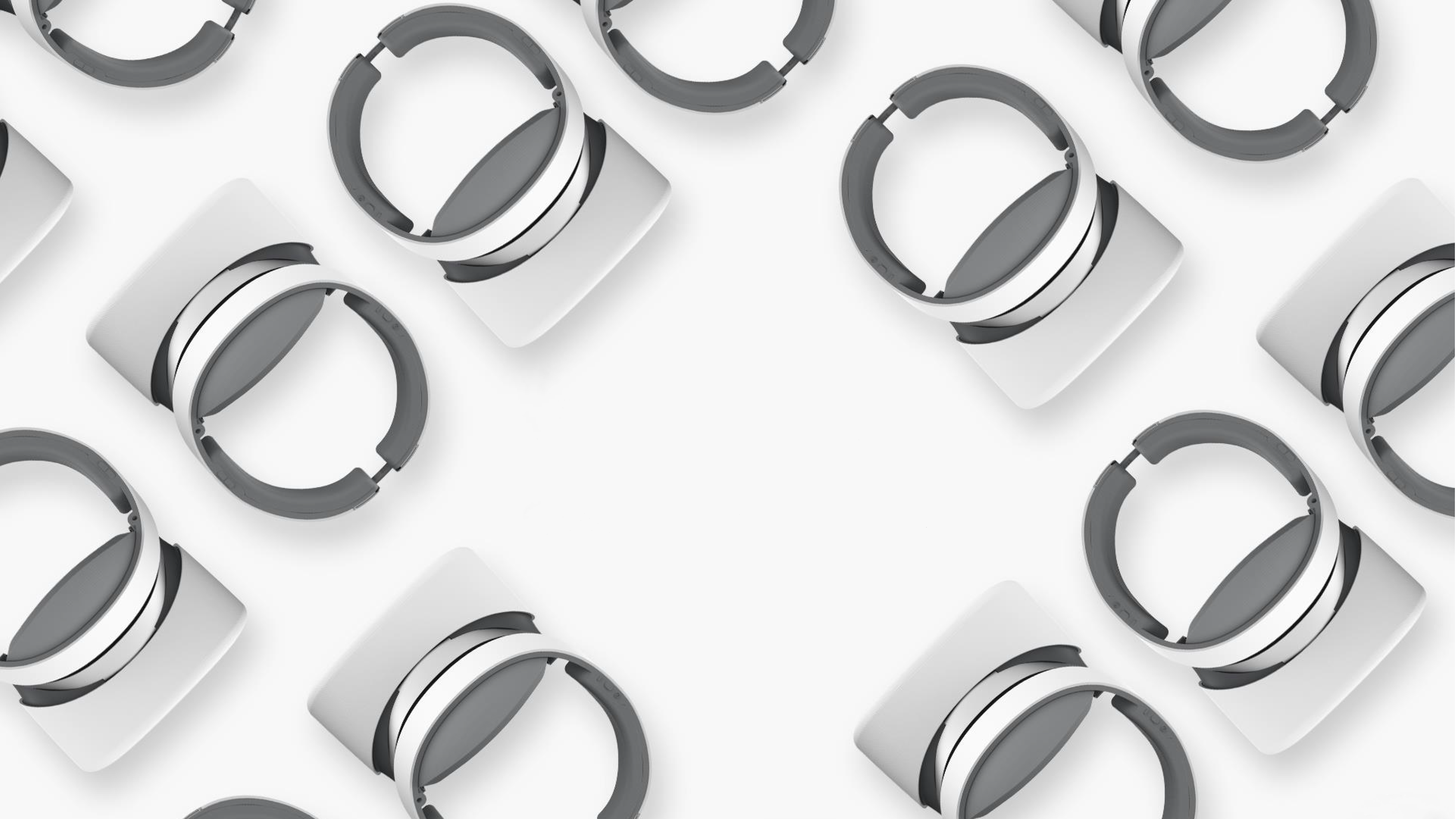 We are proud to be the UK distributor of Pico Interactive products
Compare headsets
Display
4K
4K
4K
Lenses + FOV
Fresnel 98°
Fresnel 98°
Pancake 105°
3DoF / 6DoF
3DoF
6DoF
6DoF
Controllers
1 (3DoF)
2 (6DoF)
2 (6DoF)
Eye Tracking
No
No
Yes
CPU
Qualcomm Snapdragon XR2
Qualcomm Snapdragon XR2
Qualcomm Snapdragon XR2
Memory
6GB
6GB
8GB
Storage
128GB
128GB
256GB
Weight
650g (total)
395g (without band)
620g (total)
295g (without band)
586g (total)
Get a Quote
Enquire now for information and pricing on RedboxVR products and solutions.