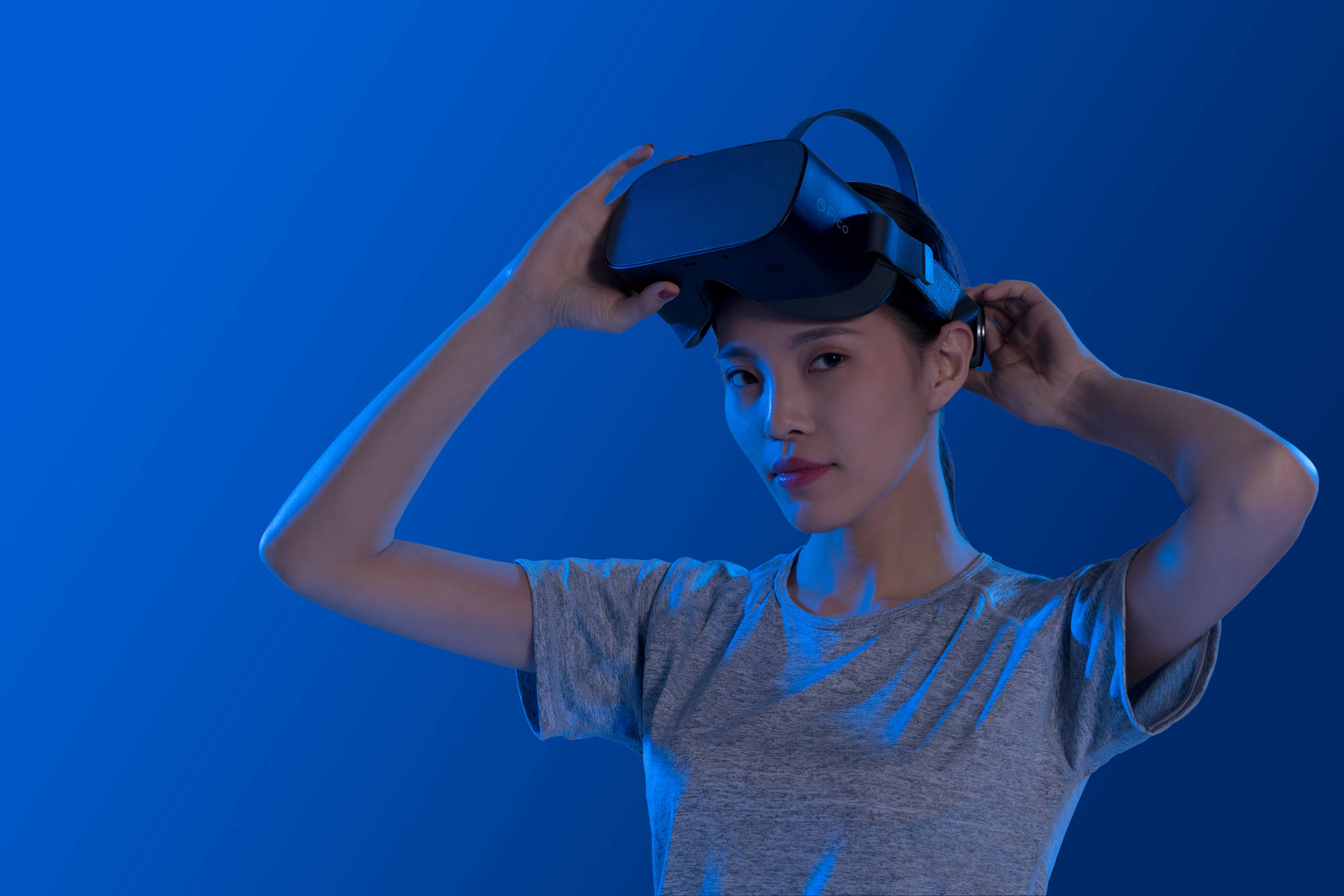 IMMERSIVE TECHNOLOGIES
Charge, protect and store your VR/AR kit using our range of durable cases & carts.

The virtual tour creator.
Upload your own 360° content and create your own virtual reality tours that others can view around the globe! Browse existing tours and lead others on them using multiple devices.
Custom Design VR Cases
See our latest range of bespoke charging, sync and storage solutions for the most popular VR headsets & devices. We are able to produce bespoke VR storage cases to meet your exact needs – get in touch today to discuss your custom storage solution!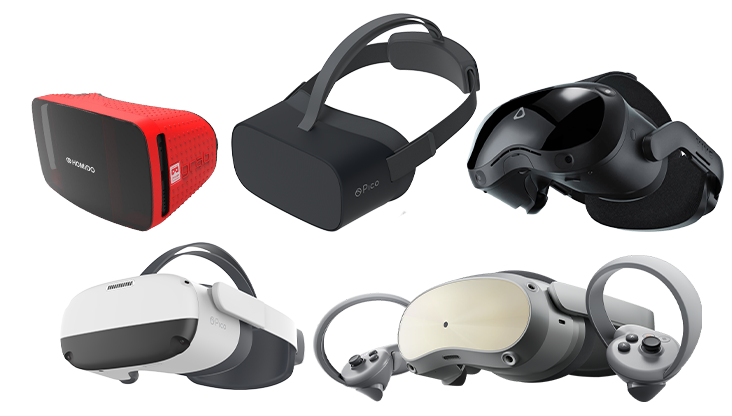 RedboxVR Custom Smart Charging & Storage
Charge, protect and store your VR/AR kit using our range of durable iNcharge cases & iNdota carts
RedboxVR Classroom VR & AR kit
Introducing the 5-student all-in-one VR & AR device charging and storage solution. Introduce your students to a new way of learning with virtual reality (VR) and augmented reality (AR). Discover thousands of educational VR and AR apps with the RedboxVR all-in-one kit, a scalable and durable complete turnkey solution.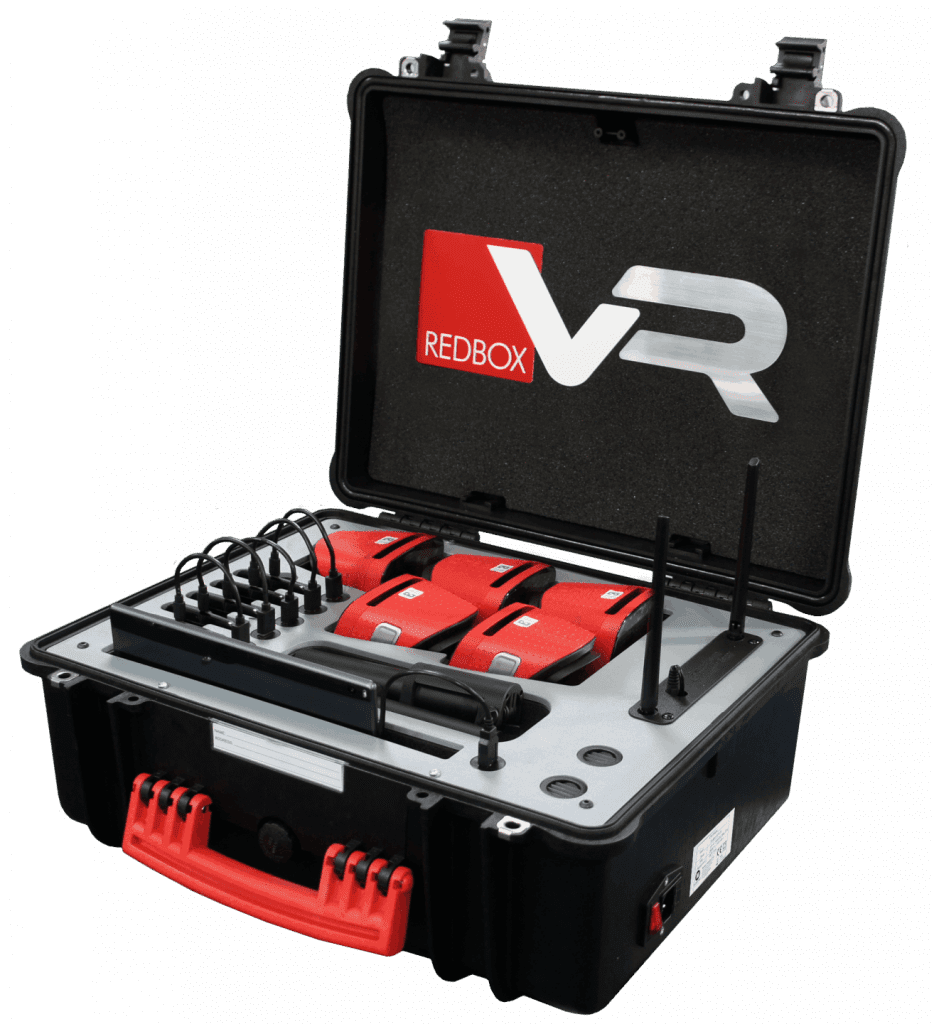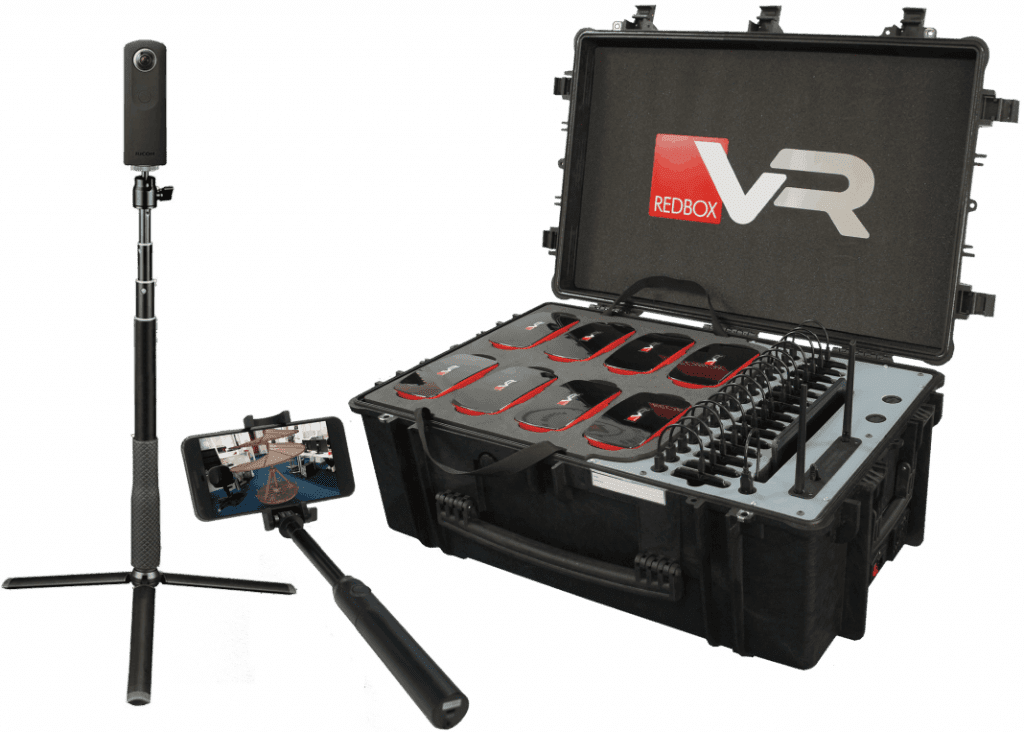 Add a Shooting Kit…
Shoot photos and videos of the entire space with a single push of a button. Introducing a 360-degree camera that easily shares impressive video.
Students can now create their own virtual tours with the Ricoh THETA Z1 360° camera added to the kit. It makes it easy to build immersive, 360° tours right from your computer.
Virtual Field Trips
Bringing virtual and augmented reality to every school
Great teaching has always been the secret to opening the eyes and minds of students, but with the introduction of the RedboxVR Classroom Kits, we really are looking at a game changer when it comes to learning.
Imagine being able to transport students to some of the most fascinating and awe-inspiring destinations without ever leaving the classroom.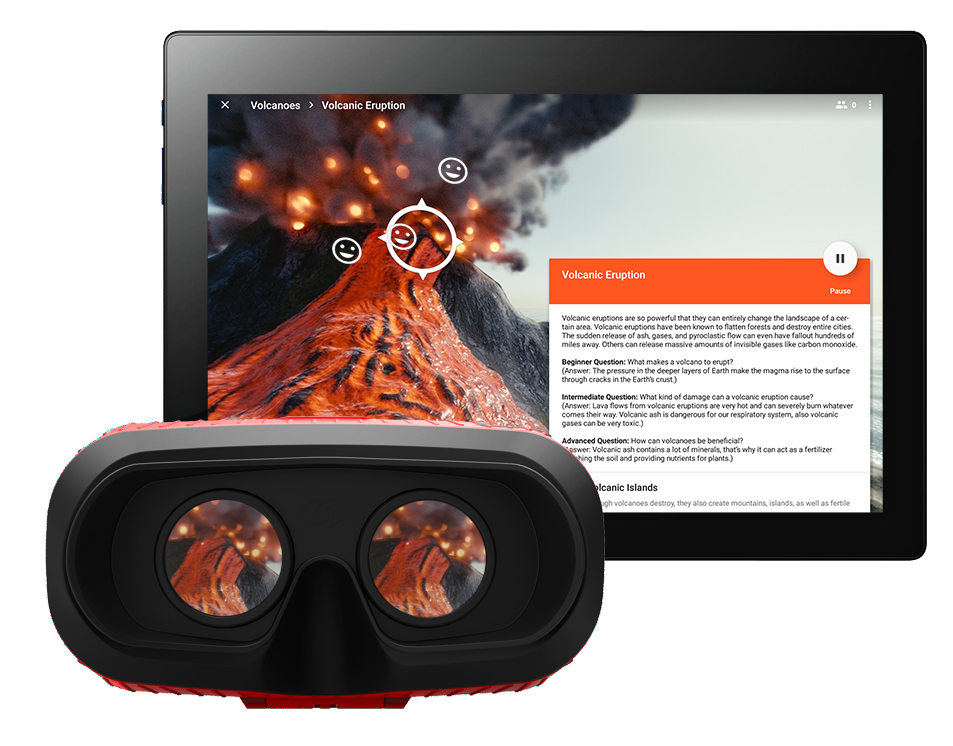 Classroom VR & AR Kits
Behind the scenes look at RedboxVR's manufacturing process of the Classroom VR & AR Kits and how they are implemented in to the classroom.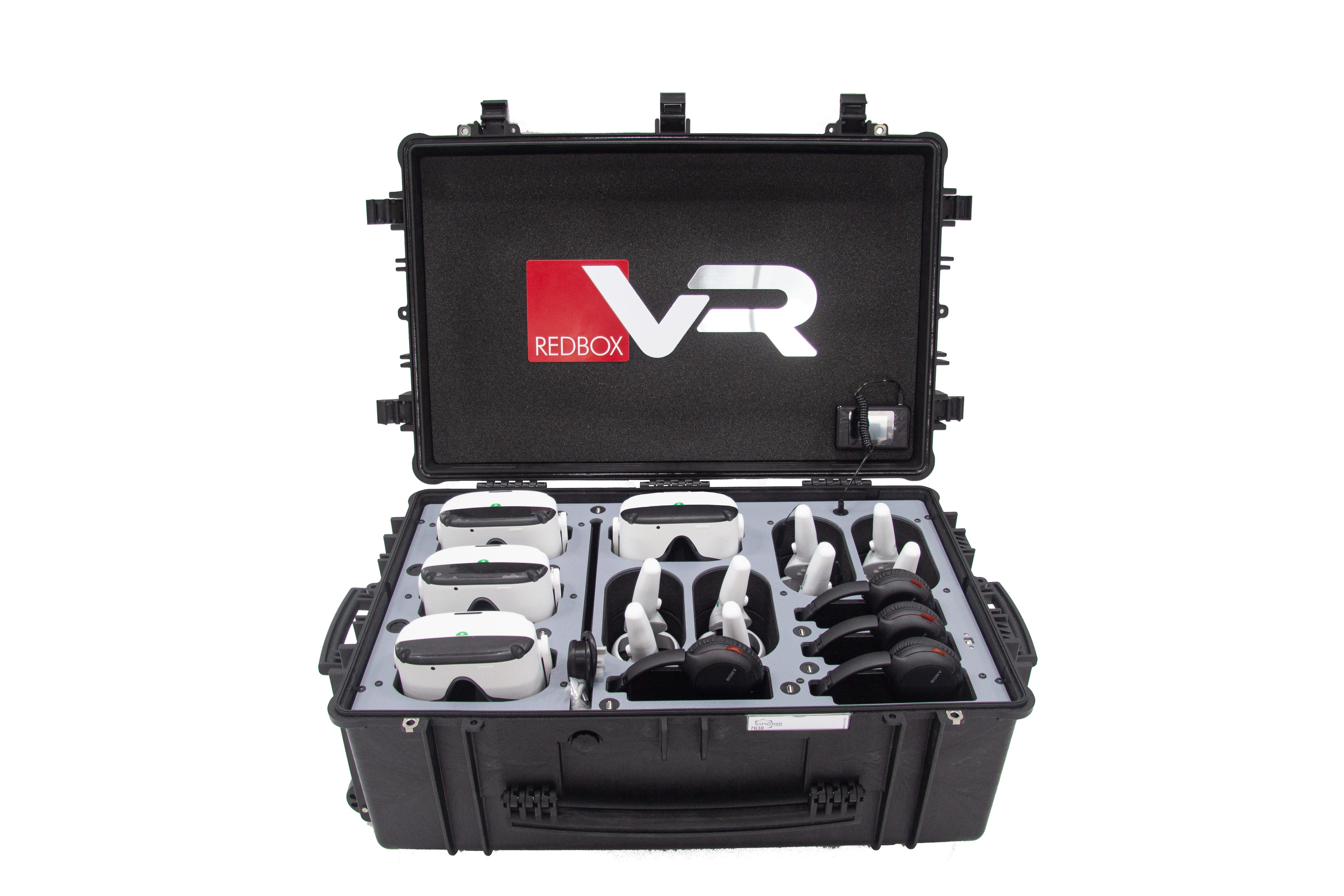 Hassle-Free Charging
The RedboxVR case gives ultimate protection to your kit.
The case has dual fans keeping the unit cool so the devices can be charged with the lid closed.
The case has wheels and an extendable handle.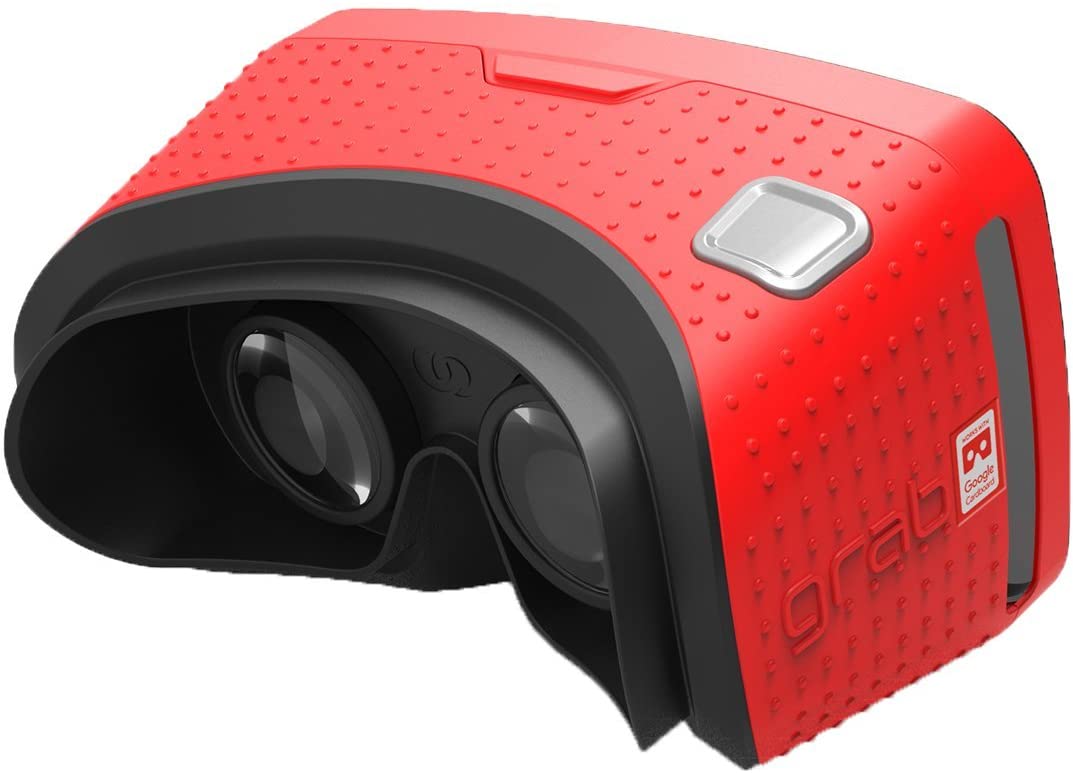 Expedition Headsets & Viewers
Enter the world of virtual reality with the Homido Grab Viewer.
Reviewed and certified by Google, GRAB works perfectly with ExpeditionsPro and thousands of applications with the RedboxVR system.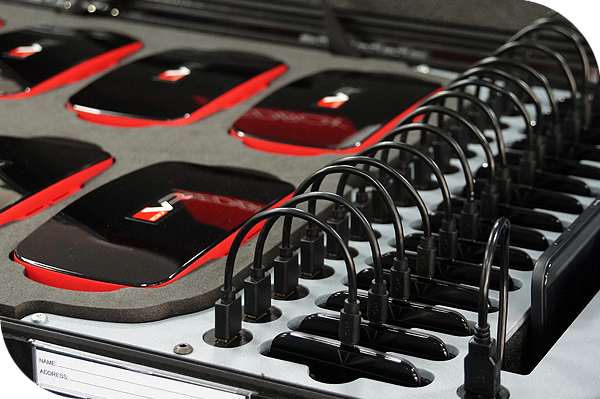 Intelligent Sync & Charge
The built-in electronics are manufactured by Ability Tec a commercially focused Social Enterprise that manufacture Microprocessor controlled PCB boards for optimal charging.
IEC/EN 60335 compliant.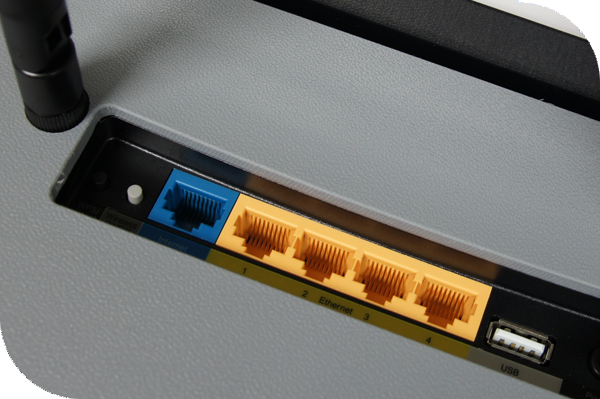 Integrated 5ghz Router
The built in 5ghz router keeps all the student devices connected to the teaching device. The system does not require an internet connection and works independently from any network.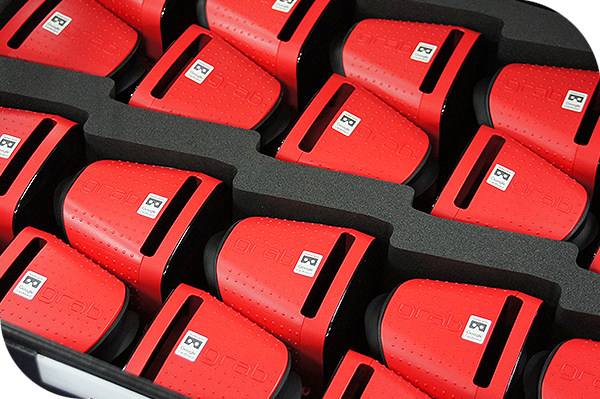 Custom Viewer Cases
The RedboxVR custom viewer case is made of high quality ABS it is also shockproof giving absolute maximum protection. The case can also be padlocked to prevent any unwanted access to the unit.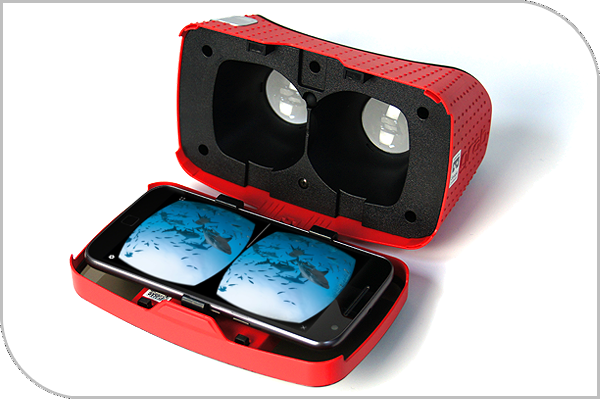 Start Exploring
Our kits offer a truly immersive learning experience that brings 360 degree panoramas together with points of interest and questions that dovetail with the school curriculum.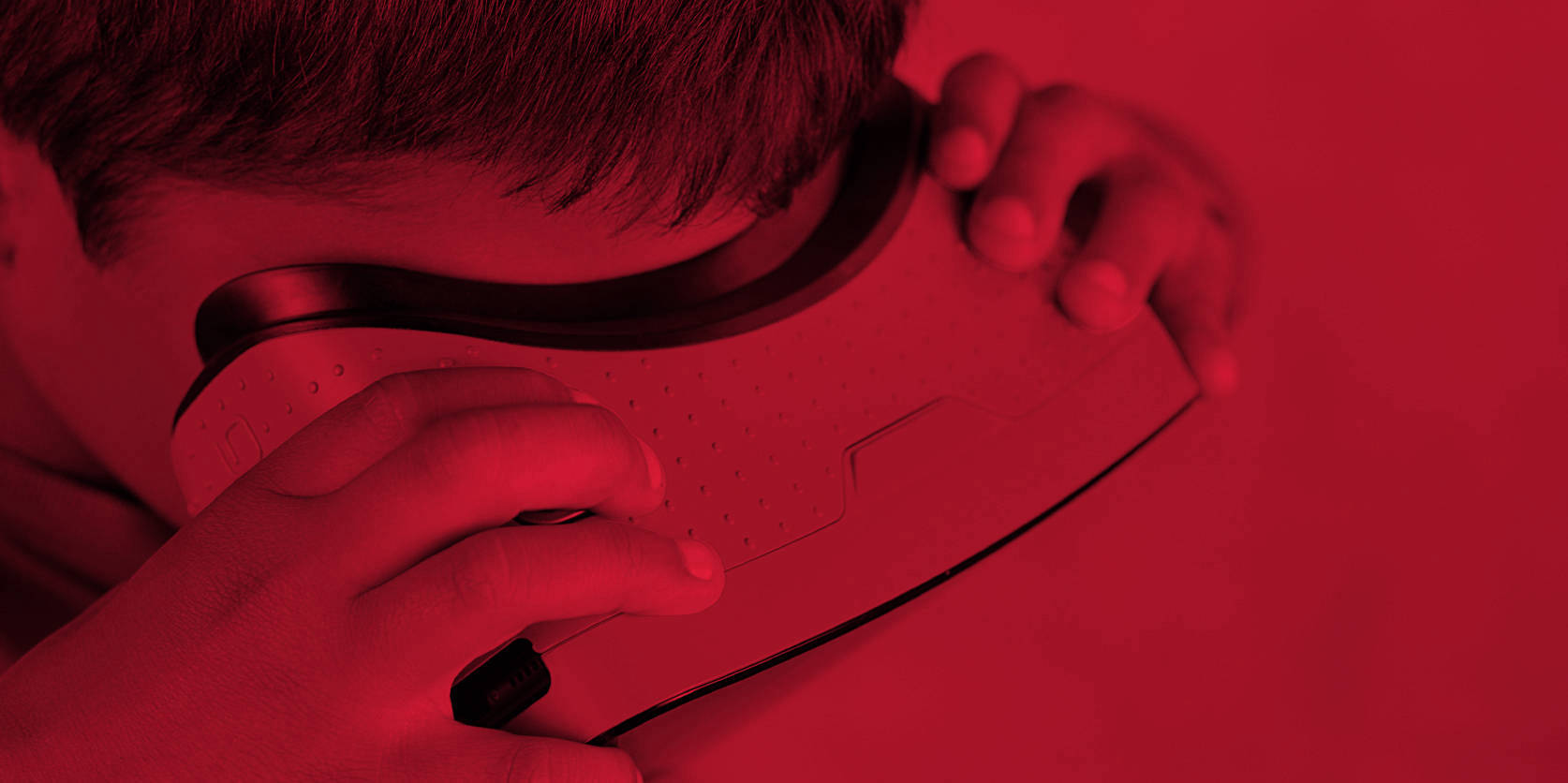 Get a Quote
Enquire now for information and pricing on RedboxVR products and solutions.