Here at RedboxVR, we are able to offer a range of virtual reality solutions for use within the commercial sector. Virtual reality within the commercial sector is a new and exciting prospect which is constantly evolving.
We offer a range of kits consisting of multiple virtual reality headsets alongside their controllers housed in a wheeled, highly protective charging case.
Commercial VR Kits
Pico G3 Kits
With stronger performance, a vivid display, a larger battery capacity, and a higher refresh rate – the Pico G3 is perfect for businesses in education, healthcare, training, and marketing.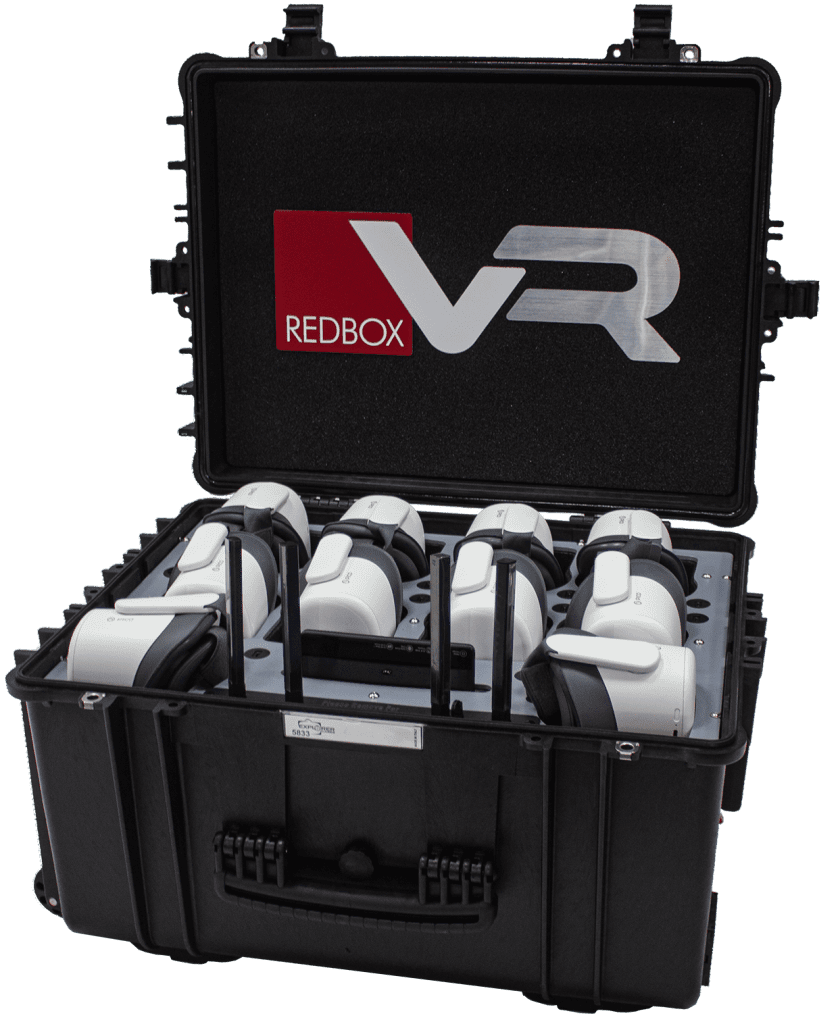 Pico Neo3 Pro Kits
Browse our selection of Pico Neo3 Pro Kits. The Neo3 Pro is both lighter and more compact than previous 6DoF headsets and has become one of the industry leading devices in the world of commercial virtual reality technology.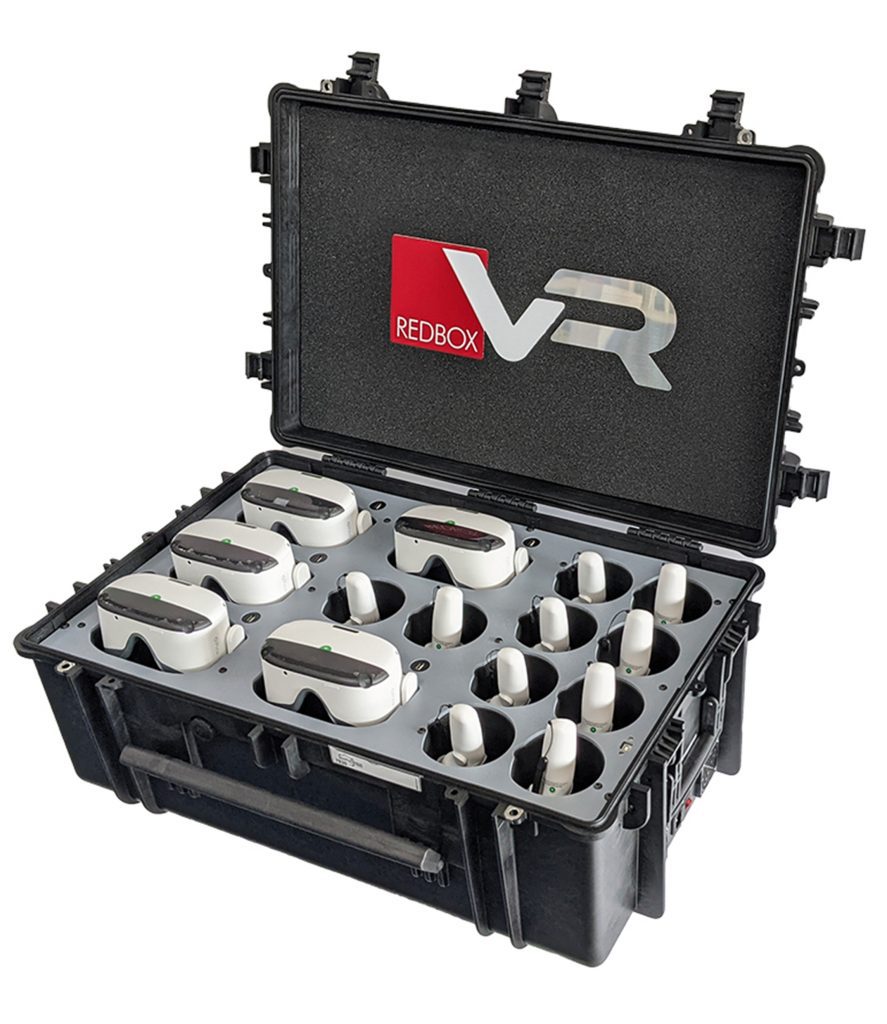 Pico 4 Enterprise Kits
Explore the possibilities of the Pico 4 Enterprise. The newest addition to the Pico family is lighter, smaller and more powerful than anything that's came before. The Pico 4 Enterprise features pancake optics, 4K+ screen resolution and a 72/90Hz refresh rate.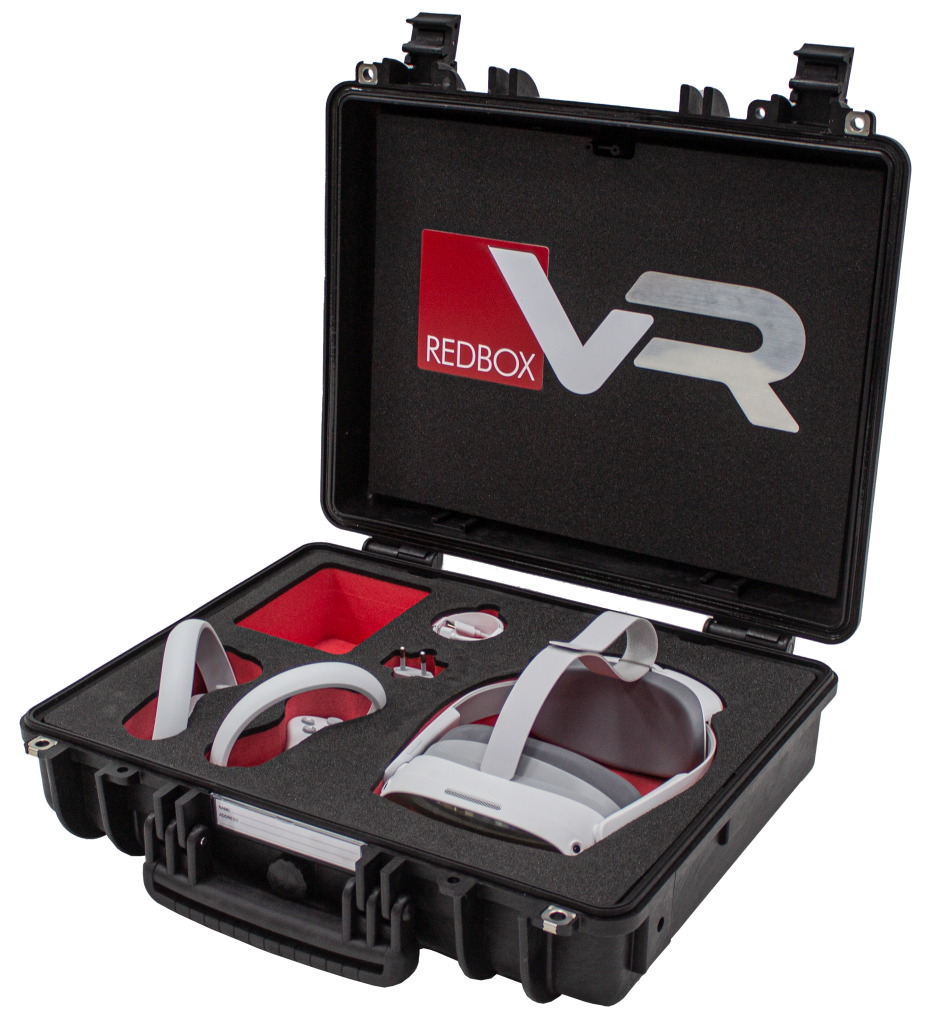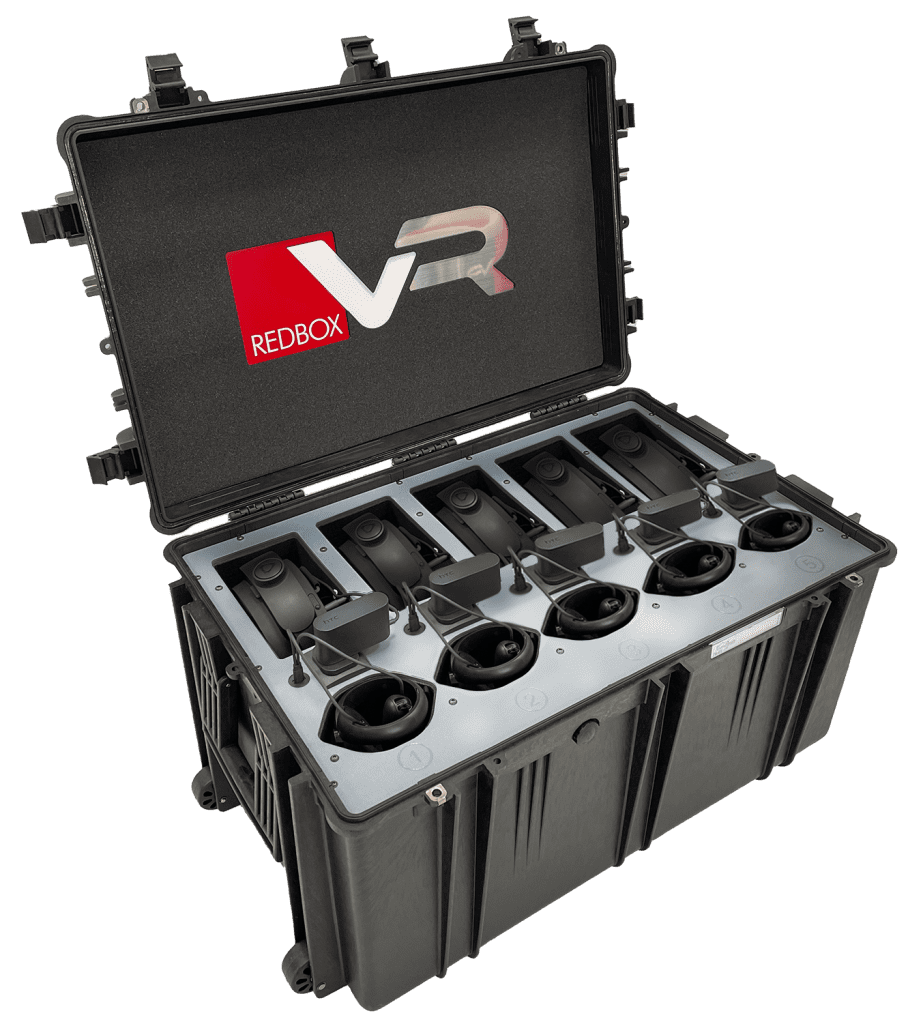 HTC Vive Focus 3 Kits
The HTC Vive Focus 3 offers unrivalled graphical fidelity, balanced comfort and increased pixel density and realism. Quickly take off and put on HTC's state of the art headset with their patented quick-release button.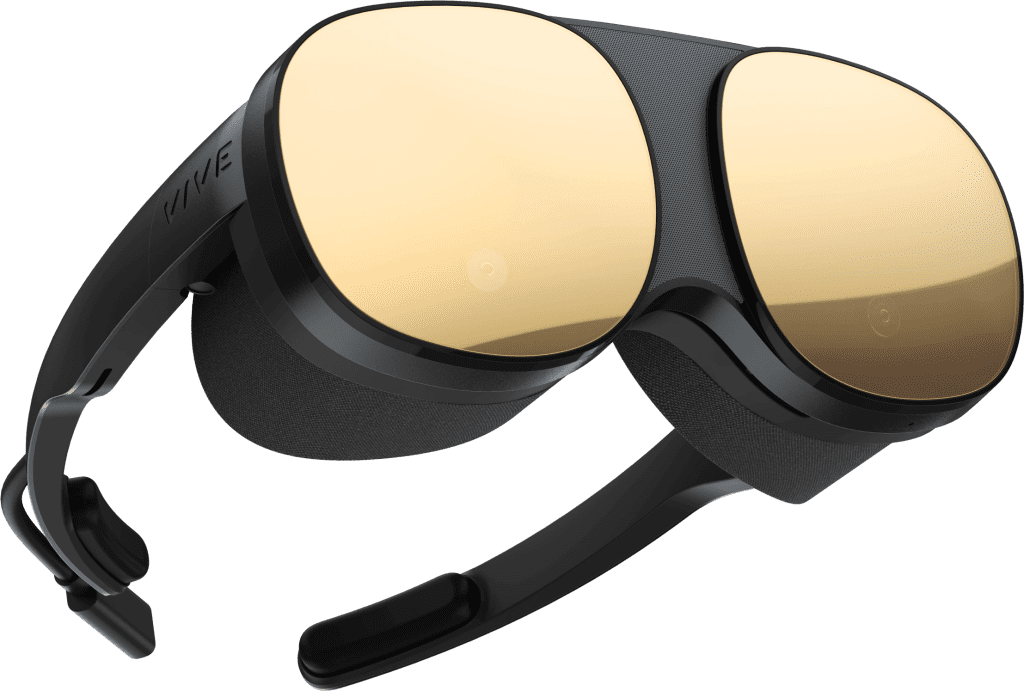 HTC Vive Flow
Virtual reality doesn't have to be complicated. Start your journey with VIVE Flow. Easy to use, easy to carry, easy to share. The world's first fully immersive VR glasses have made immersive experiences more portable than ever before.
HTC Vive XR Elite
Meet the VIVE XR Elite. A powerful, convertible and lightweight headset that conforms to you. Enjoy untethered freedom with the all-in-one XR, or harness the power of PC VR, packing exceptional graphics and high-resolution passthrough in a compact form factor.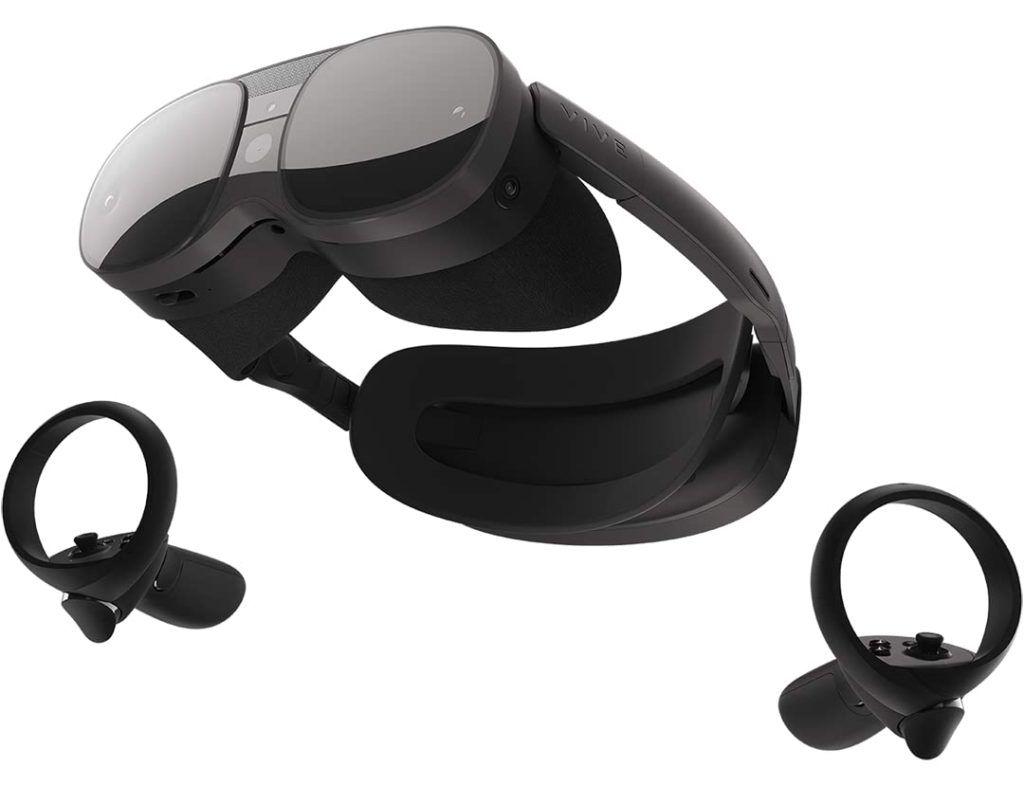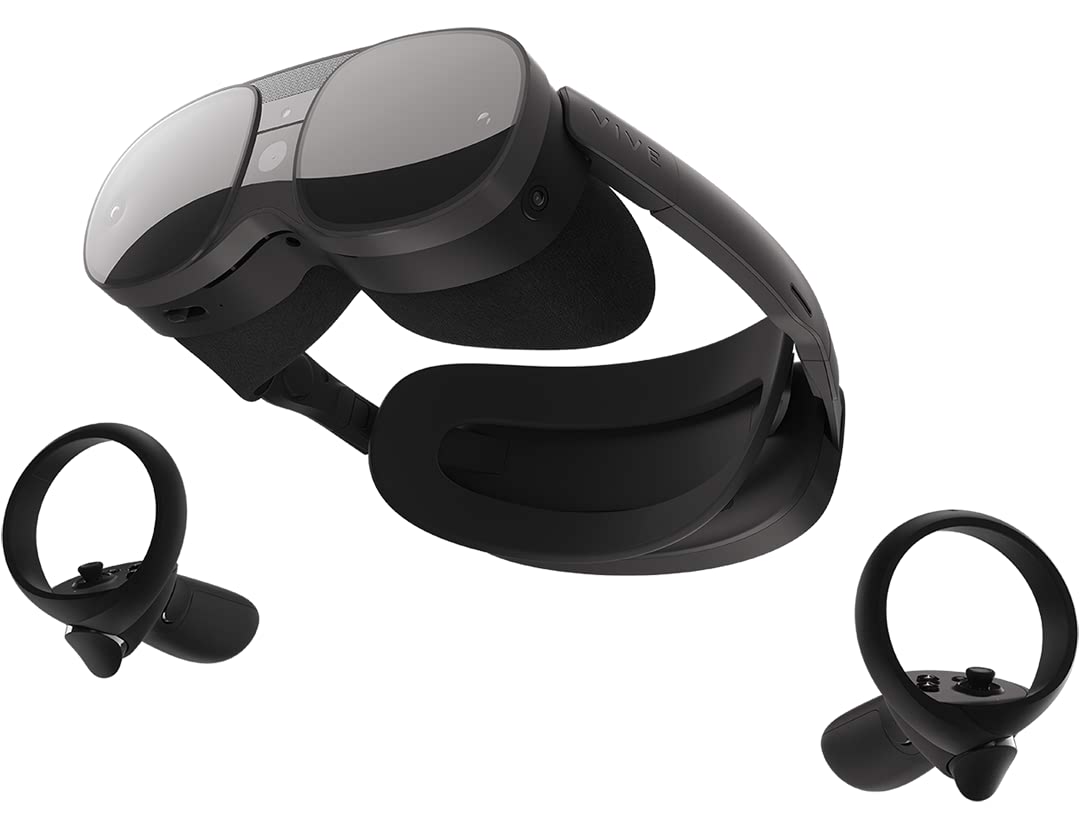 The uses of Commercial VR
Staff Training
Virtual Reality offers a more immersive, cost-effective method of training staff
Mindfulness
Look after your employee's mental health through VR based meditation applications
Presentations
Make your presentations more engaging by using synchronised VR playback software.
Commercial Products
Meta
Meta's industry-leading VR technology can be used in a variety of industries, including entertainment, education, healthcare and more.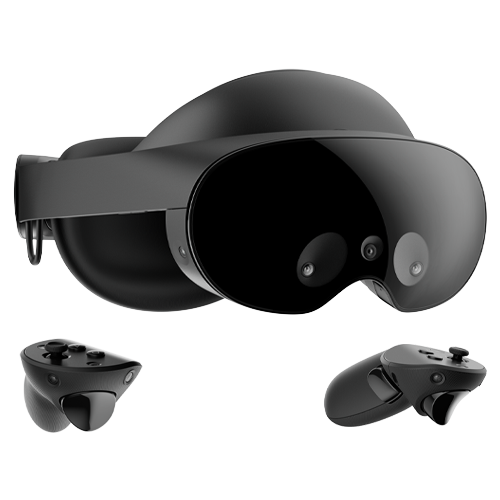 Cleanbox
Cleanbox kills 99.999% of all contagions on VR/AR devices to keep you safe. Their patented technology kills germs, viruses and bacteria in just 1 minute.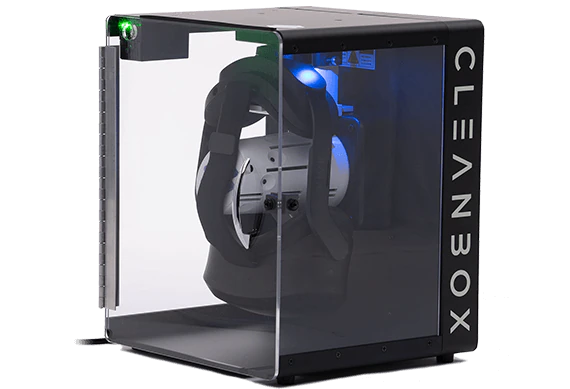 Ultraleap
The ultimate hand-tracking accessory from the world's leaders, matching the position of your virtual hands to your real ones more accurately and reliably than any other solution.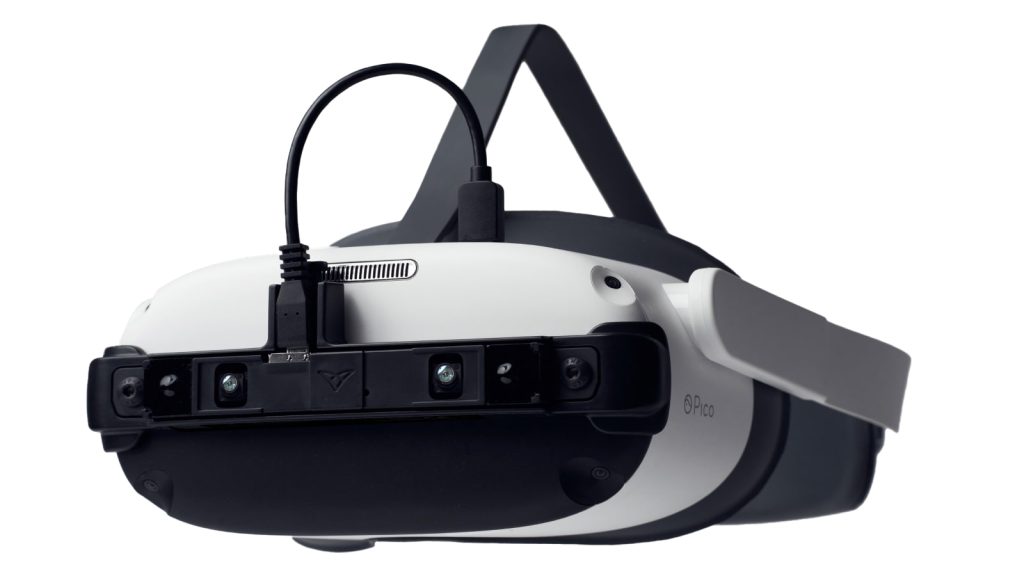 Commercial Software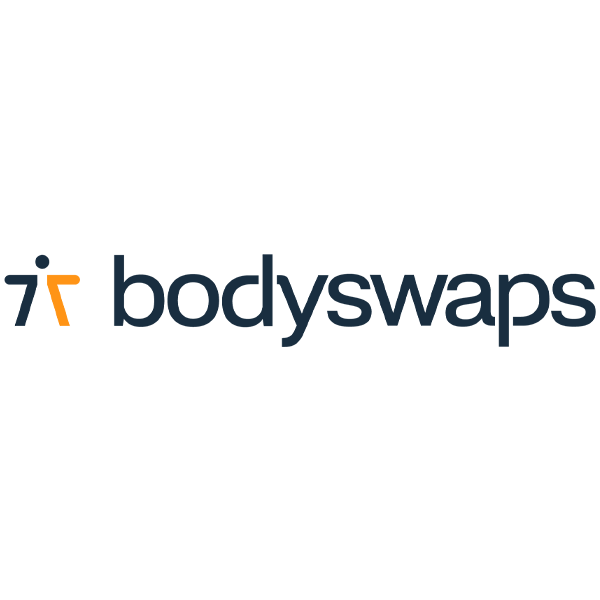 Bodyswaps
Soft skills are increasingly in demand, but they can be difficult to learn and master. The Bodyswaps training platform, available for VR, PC, and mobile, offers immersive off-the-shelf experiences that can help your learners develop vital skills.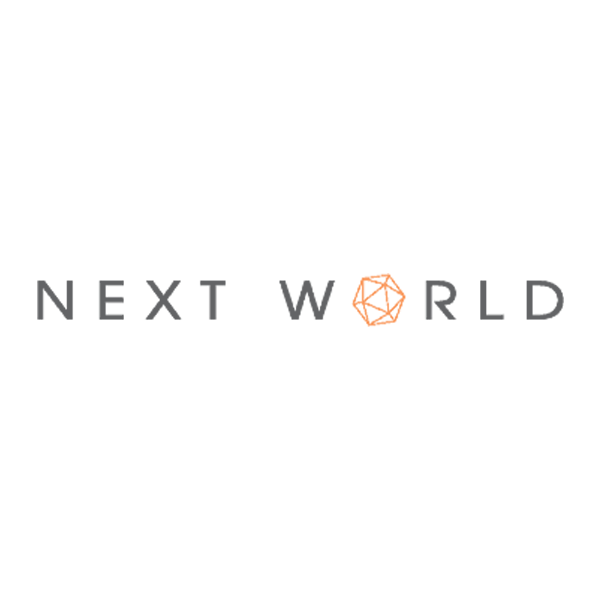 Next World VR
Next World is a Virtual Reality training platform aiming to improve the safety of your workforce using immersive learning experiences. The software works in conjunction with their own built-in analytics platform which measures the effectiveness of the training received.

Virti
Virti is a virtual reality platform that can be used for a range of purposes within the educational and training sector. It helps to drive employee engagement by enhancing the learning experience and increasing training performance.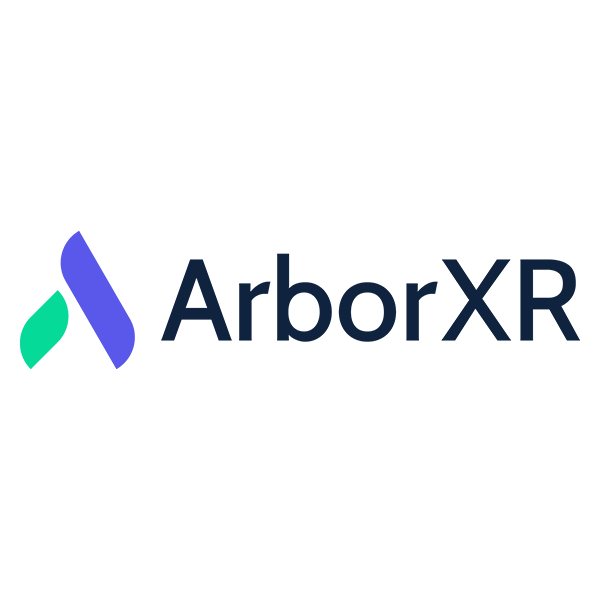 ArborXR
Enroll and provision headsets in bulk. Configure Wi-Fi and settings. Remotely deploy and update apps & files. Lock down the headset experience with their Kiosk Mode or Custom Launcher. ArborXR makes it incredibly simple to manage your XR fleet––especially at scale.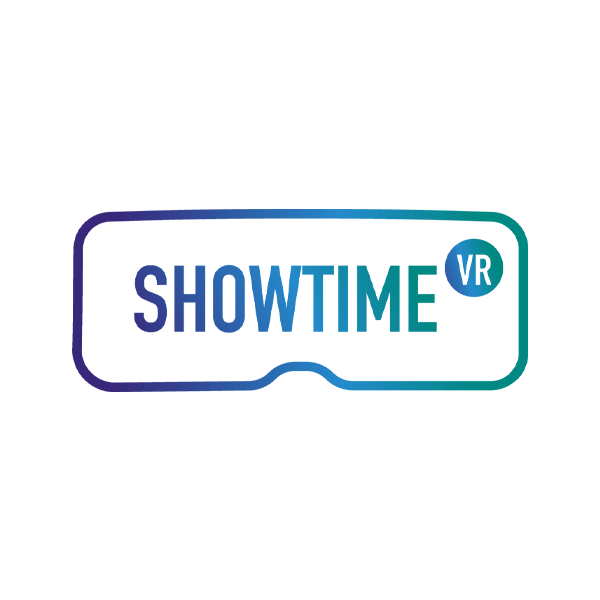 ShowtimeVR
It is safe to say that video content is the future of marketing and advertising. But do you want to take your business into the 21st century and let your clients truly experience products in innovative and entertaining way? If so, then you should definitely try out Showtime VR.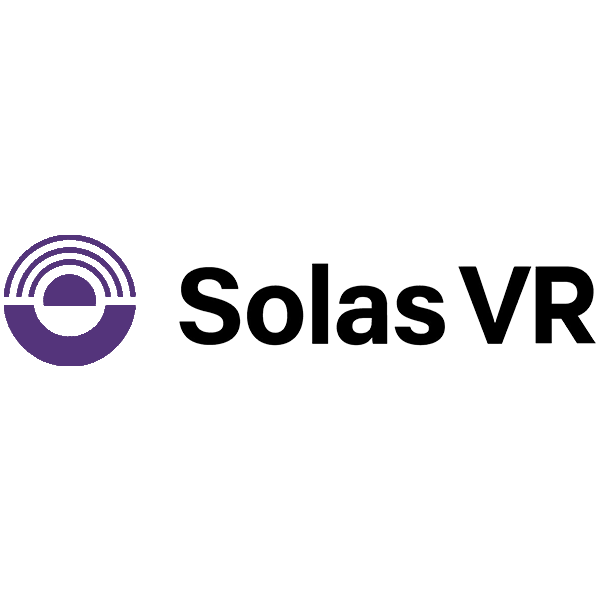 SolasVR
Momentarily escape from the pressures of urban life with SolasVR. Virtual Reality 'tricks' the user's body into thinking they are in the natural environment of these locations shown in the videos. This triggers the endorphins in the exact same way as if you were actually there.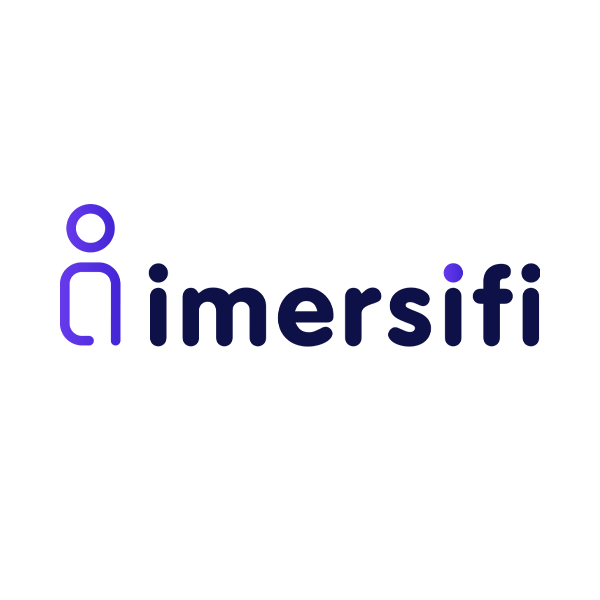 Imersifi
Imersifi create cutting edge bespoke virtual reality applications. Their team of talented immersive software engineers develop advanced solutions for training, simulation, and entertainment. Every experience is built from the ground up, perfectly tailored to your needs.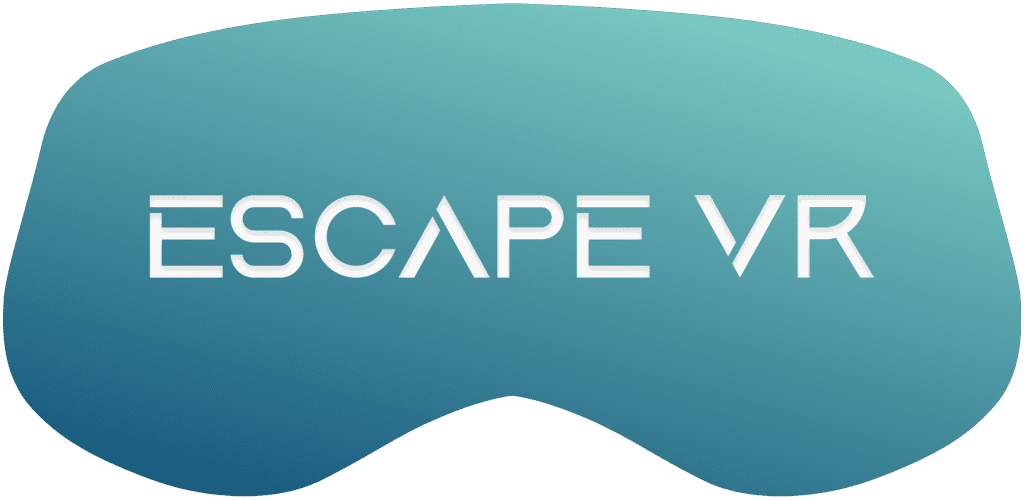 EscapeVR
EscapeVR is a VR-Based Stress Relief, Relaxation & Immersive Meditation application that features a library of high-quality soothing immersive 360-degree videos designed to alleviate anxiety and promote mindfulness.

EXP360
EXP360 enables you to lead interactive VR sessions, navigating the virtual environment together with your audience, irrespective of their location.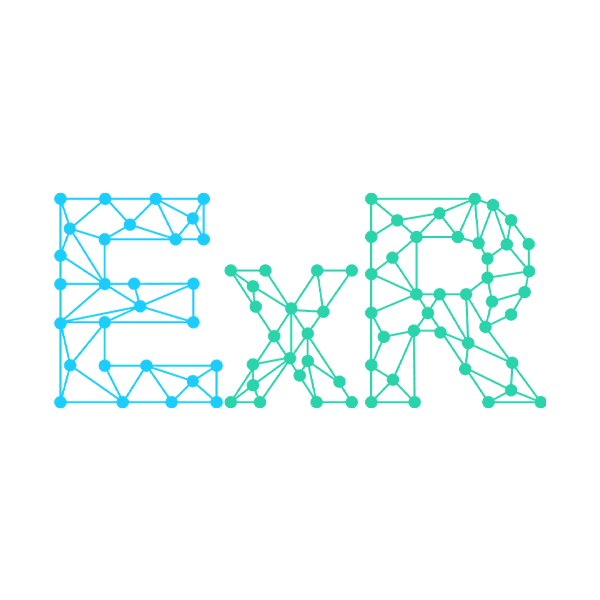 ExR
ExR co-creates cinema-grade 360° film and full virtual reality simulations with users and enables them to access complex experiences easily.
Get in touch
To discuss your commercial VR solution, get in touch with Mark – our Commercial Sales Manager.