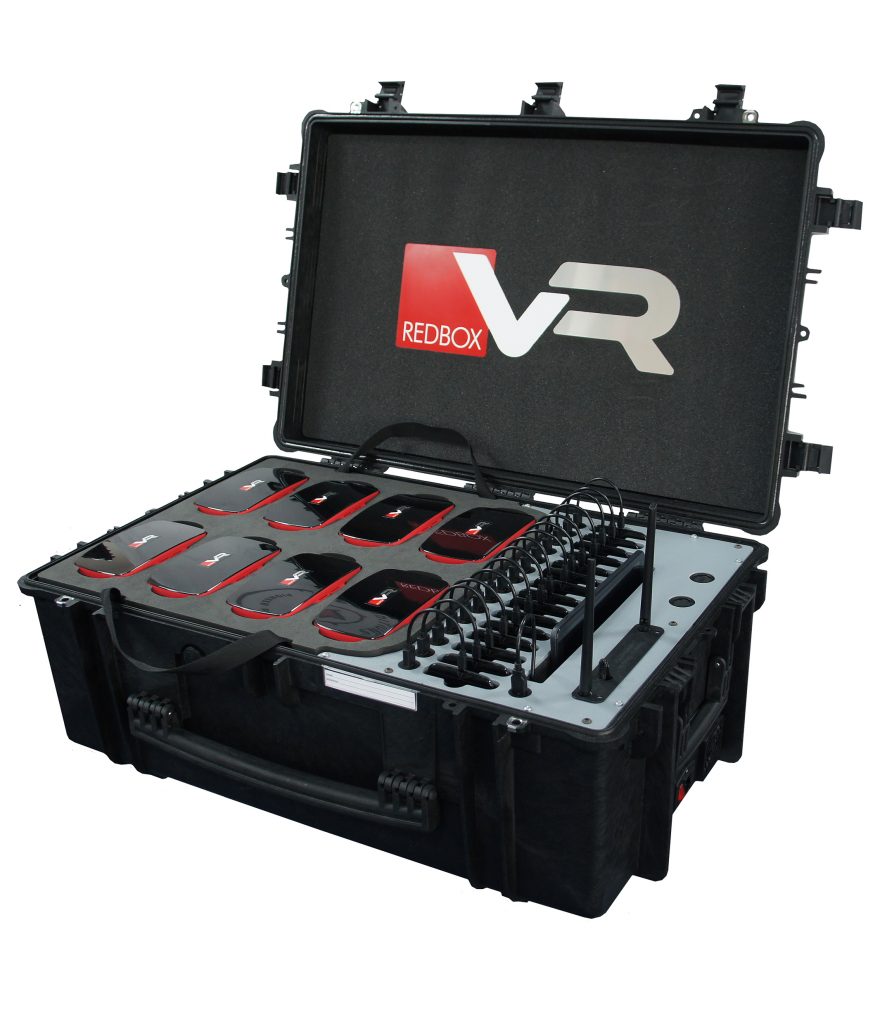 The 15 Student Classroom AR/VR Kit houses up to 15 Student Devices and 1 Teaching Device with intelligent charging and integrated router plus storage for 15 VR Viewers. This all-in-one expedition kit doesn't need an internet connection and requires just one 100v – 240v power supply.
What's Included?
15 x Full HD 5.5″ Student Devices
iNcharge Protective Wheeled Charging Case with 15 bay VR Viewer Storage Trays and an Integrated dual band 2.4ghz/5ghz Router
Full HD 10″ Teaching Device
15 x Homido Grab VR Viewers
GSuite or Gmail account set up on your behalf
All devices pre-configured with ExpeditionsPro
2 Year Support & Protection Plan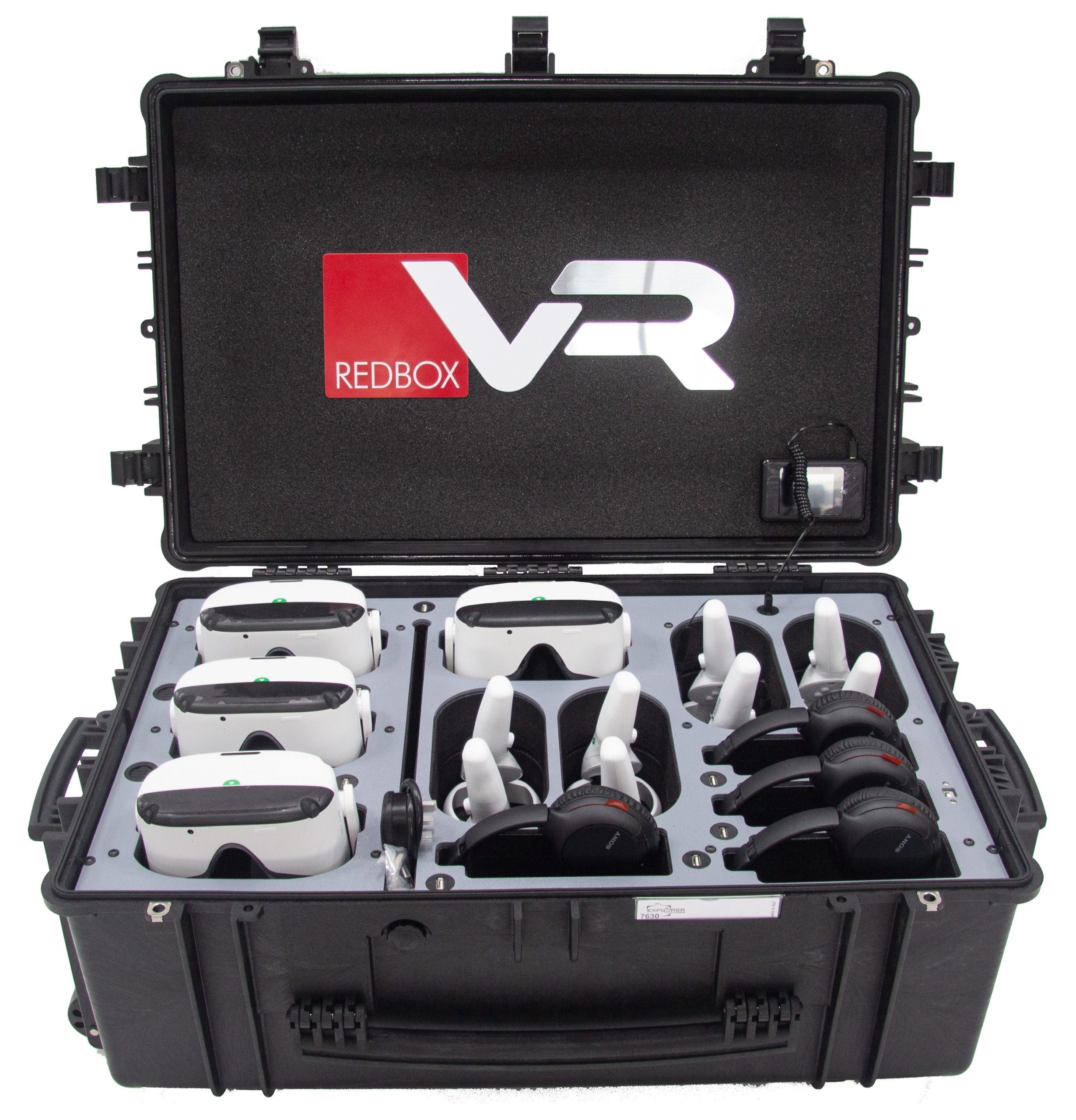 Not exactly what your looking for?
Check out our Bespoke Storage Solutions now and create your custom kit today!
Get a Quote
Enquire now for information and pricing on RedboxVR products and solutions.